Basement Finishing and Remodeling in Baltimore, Maryland
Only the best at renovating basements; you won't regret contacting us for your home's basement remodeling needs.
Basement remodels we are proud of
Over 15+ years of experience in basement finishing, we have built a large portfolio of projects. We are happy to showcase them to you as a testament of our dedication and expertise.
VIEW PORTFOLIO
Most Reliable Basement Remodeling Contractor Serving Baltimore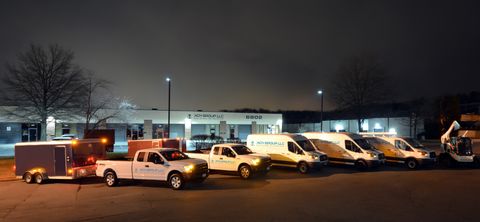 Wouldn't it be helpful if you didn't have to manage all the different people involved in your basement renovations? We can handle that for you! As licensed professionals, we
Explore Cool Basement Ideas to Transform your Space
You deserve the most impressive basement in town! There are many different things you can do with your basement that you probably haven't even considered! Review our catalogue below for inspiration. You can definitely go for the standard family room, which is excellent for a game night or any other get-together! If you have kids or grandchildren, you could always turn it into their own personal kid's playroom! You can also make it more mature and turn it into your home office, or even an in-house gym. There's a world of possibilities, and our high-end basement remodeling company can help you reach them.
Finished Basement - Luxurious Movie Theatre, Black Siting

BasementRemodeling.com

Basement Finishing - Music Room, Light Walls

BasementRemodeling.com

Basement Remodeling - Movie theater in black

BasementRemodeling.com

Basement Finishing - Beige Bathroom, White vanity, Mirror

BasementRemodeling.com
GO TO BASEMENT IDEAS
Basement Finishing in Baltimore county, Maryland
Basement Finishing in Baltimore county, Maryland
OUR PROCESS