Basement Finishing and Remodeling in Hampton, MD
Reliable finished basement services for your next home project from licensed and experienced remodeling professionals
Seasoned Basement Remodeling Company
We've done hundreds of basement finishing projects in MD. Since 2006 we've strived to bring visions to life, earning us the Houzz "best of customer service" and many other awards.
VIEW PORTFOLIO
The Pros You Need For Your Home Improvement Project
Large or Small Basement Remodeling in MD and surrounding DMV area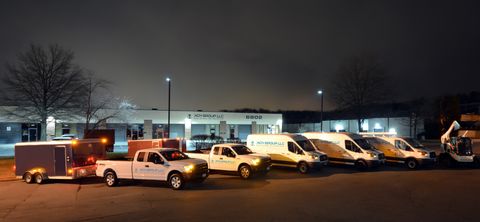 For many years as a basement finishing company, we've given hands-on attention to basement transformations in Hampton, Maryland along with other Baltimore County towns such as Townson and Pikesville.

You can find our warehouses throughout the DMV, with one conveniently located near your Hampton home to increase the ease of your home project.

Baltimore County Warehouse: 8 E Seminary Ave 6 Lutherville-Timonium, MD 21093
Featured on CNBC
BasementRemodeling.com was featured on House Smarts, which was aired on CNBC. This basement is located in Potomac, MD, and was completed by BasementRemodeling.com (ex- Basement Masters) during the Spring of 2019 for Mr. and Mrs. Terlinsky. Our whole team thanks Alan and Joan for the opportunity to make their dream basement come true.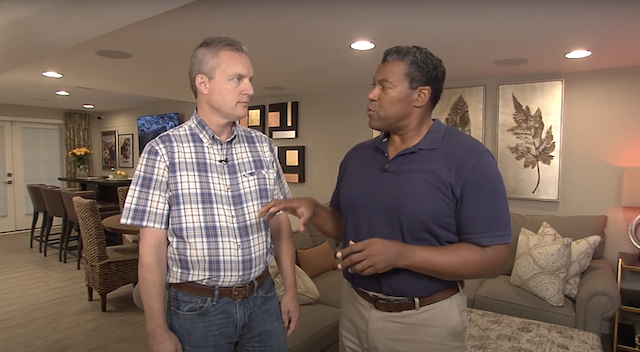 We love our clients and they love us!
Want to know what our past clients have to say about their basement remodeling experiences with BasementRemodeling.com?
MORE REVIEWS
The overwhelmingly positive reception from our clients makes BasementRemodeling.com stand out from other basement remodeling companies in Maryland, Northern Virginia (NOVA) and DC. It definitely means something to us, and we think it should mean something to you, too!
Basement Renovation Ideas for Baltimore County Residents
With us as your finished basement contractor, you will be able to turn your ordinary basement into an office, family room, or almost anything else you'd like. You will be well informed and kept up to date with our progress while our basement finishing services are underway.

While designing your new wet bar or kid's playroom you can choose from different floor patterns and wall treatments to accentuate your style. In addition to outfitting your finished basement with columns and railing, we can waterproof your basement and add features like egress windows. Whether you want a downstairs kitchen or gym, we can make it a reality.
Perfect Basement Remodel for Entertaining your guests - Gaithersburg, MD ,

BasementRemodeling.com

Basement Finishing / Remodeling, Potomac, MD

BasementRemodeling.com

Perfect Basement Remodel for Entertaining your guests - Gaithersburg, MD ,

BasementRemodeling.com

Basement Finishing and Remodeling, Vienna, VA

BasementRemodeling.com
GO TO BASEMENT IDEAS
The Best Basement Remodeling Services in Hampton, MD
When you set up a consultation with our basement remodel company, the process of a beautiful basement renovation has almost begun. Our consultant will show you what our plans are for the home, as well as hear your thoughts on the project. Once the basement renovation begins, we will ensure that the privacy of your home remains intact. After we've completed your new home remodel, we'd love to assist you in designing the area and help you just like we've helped many others in Baltimore County.
Click the button below to learn more about our process, who we are, and why we're one of the top-rated basement finishing contractors in Maryland!
OUR PROCESS