Basement Finishing and Remodeling in Lutherville Timonium, MD
Licensed and Award-Winning Basement Contractor with 15+ Years of Experience Serving Lutherville-Timonium Area.
900+ Basement Renovations and Counting
With 15+ years of experience as a finished basement company, we are proud of our rich portfolio of finished basements. Explore what we have done for our client, and your basement could be next!
VIEW PORTFOLIO
Discover Why You Can Trust us with your Basement Renovation Project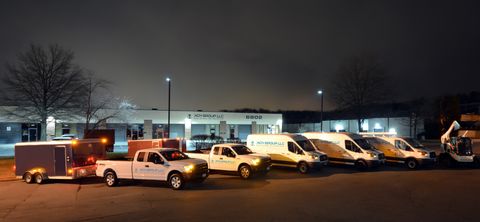 We service all of DMV area, and ready to help you with your basement remodeling project. Our closest warehouse is located at 8 E Seminary Ave Suite 6, Lutherville-Timonium, MD 21093. We can assist with any big or small basement renovation ideas you may have. If you are ready to get started, get your online quote today to get an idea of the costs, and then schedule your in-home consultation!
Featured on CNBC
BasementRemodeling.com was featured on House Smarts, which was aired on CNBC. This basement is located in Potomac, MD, and was completed by BasementRemodeling.com (ex- Basement Masters) during the Spring of 2019 for Mr. and Mrs. Terlinsky. Our whole team thanks Alan and Joan for the opportunity to make their dream basement come true.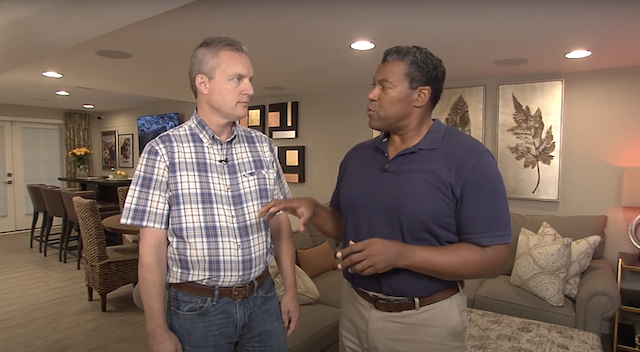 We love our clients and they love us!
Want to know what our past clients have to say about their basement remodeling experiences with BasementRemodeling.com?
MORE REVIEWS
The overwhelmingly positive reception from our clients makes BasementRemodeling.com stand out from other basement remodeling companies in Maryland, Northern Virginia (NOVA) and DC. It definitely means something to us, and we think it should mean something to you, too!
A catalogue of inspirational basement ideas: curated for you
Basements can be so much more than just another room in the house. A basement can be renovated into anything- a new bedroom, a kitchen, a music room. Or even that gym you have always dreamed of!

Explore the pictures now to get an idea of what you want done to your basement and we'll work with you to achieve that goal! We have received many positive reviews for our basement remodeling services, so rest assured, you will not be dissapointed.
Perfect Basement Remodel for Entertaining your guests - Gaithersburg, MD ,

BasementRemodeling.com

Basement Finishing / Remodeling, Potomac, MD

BasementRemodeling.com

Perfect Basement Remodel for Entertaining your guests - Gaithersburg, MD ,

BasementRemodeling.com

Basement Finishing and Remodeling, Vienna, VA

BasementRemodeling.com
GO TO BASEMENT IDEAS
Basement Finishing and Remodeling Services in Timonium, MD
BasementRemodeling.com provides unique basement finishing and remodeling services in Timonium, MD (Baltimore County). With a strict adherence to quality and professionalism, backed by years of hard work and experience, you'll be working with the finest basement contractor in Maryland!
It is our priority to ensure you receive the best basement finishing service from our crew. Click the button below to learn more about what we do and how we do it!
OUR PROCESS