Award-Winning Basement Remodeling and Finishing in Owings Mills, Maryland
We are a small family-run basement renovation company providing top-rated services all around the Baltimore county, Maryland
View Hundreds of Our Basement Remodeling Projects!
We are proud of our accomplishments as a finished basement contractor. With hundreds of satisfied clients, we aim to deliver the best basement remodeling and finishing services in Maryland.
VIEW PORTFOLIO
We're More Than Just A Basement Contractor
No basement renovation project we can't tackle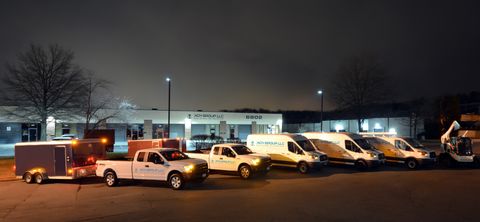 We have an easy-to-start process that keeps you informed and comfortable the whole way through our basement remodel services. With friendly and experienced project consultants, you can customize the design that is right for you. Our design team can help you finish the project by helping you select furniture and accessories that fit your new basement.

With the nearest warehouse located at 8 E Seminary Ave Suite 6, Lutherville-Timonium, MD 21093, we guarantee efficient operations and quickest turn around!
Featured on CNBC
BasementRemodeling.com was featured on House Smarts, which was aired on CNBC. This basement is located in Potomac, MD, and was completed by BasementRemodeling.com (ex- Basement Masters) during the Spring of 2019 for Mr. and Mrs. Terlinsky. Our whole team thanks Alan and Joan for the opportunity to make their dream basement come true.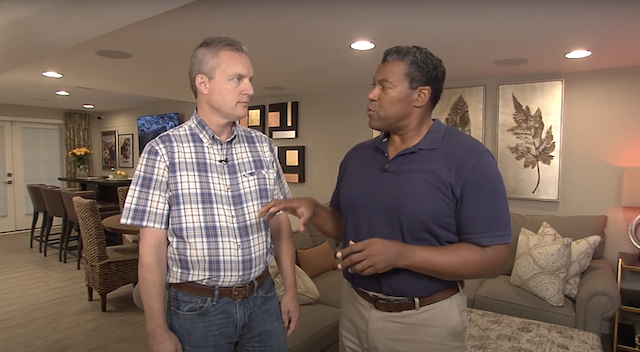 We love our clients and they love us!
Want to know what our past clients have to say about their basement remodeling experiences with BasementRemodeling.com?
MORE REVIEWS
The overwhelmingly positive reception from our clients makes BasementRemodeling.com stand out from other basement remodeling companies in Maryland, Northern Virginia (NOVA) and DC. It definitely means something to us, and we think it should mean something to you, too!
Ideas for Basement Remodeling and Finishing in Maryland
A basement remodel will be different in every home. Sometimes you may not know where to start. Exploring a variety of options in choosing how to design your basement is crucial in helping inspire you to build a basement you will fall in love with. Check out and browse through different basement ideas, some of which we have previously implemented on behalf of our clients. We have a wide array of experience developing a vision for our clients and can make that come true for you. As a basement finishing contractor, our goal on every project is to help bring your ideas to life.
Perfect Basement Remodel for Entertaining your guests - Gaithersburg, MD ,

BasementRemodeling.com

Basement Finishing / Remodeling, Potomac, MD

BasementRemodeling.com

Perfect Basement Remodel for Entertaining your guests - Gaithersburg, MD ,

BasementRemodeling.com

Basement Finishing and Remodeling, Vienna, VA

BasementRemodeling.com
GO TO BASEMENT IDEAS
Start your Basement Remodeling in the Owing Mills, Maryland
Our award-winning quality basement renovation services have been featured on CNBC's 'House Smarts'. Our finished basement company is ready and able to help transform your space. We have a step-by-step process that will make your basement remodel simple yet enjoyable from the floor plan all the way to final finishes. Check out our Basement Ideas and Portfolio to help get you started, then head on over to get a free online quote today! As soon as you are ready, feel free to schedule a free in-home consultation.
Click the button below to learn more about our services and why we're the basement contractor you need!
OUR PROCESS