Basement Finishing and Remodeling in Cockeysville, MD
We are a local, family-owned and operated basement remodeling company established to meet all your design needs.
900+ Completed Basement Renovations in the DMV!
We have remodeled over 900 basements since 2006. We're here to bring your vision to life as your next finished basement contractor - look at our award-winning basement finishings and renovation projects.
VIEW PORTFOLIO
See How We CanTransform Your Basement!
Basement Renovation & Finishing Right in Your Neighborhood!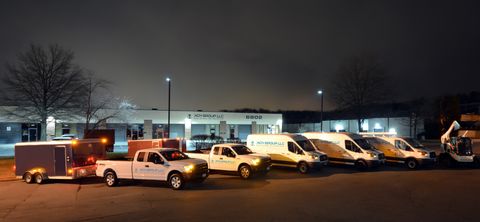 Residents of Cockeysville in Maryland can benefit from our warehouse located at 8 E Seminary Ave Suite 6, Lutherville-Timonium, MD 21093.

Simply fill out the online form below to receive an estimated cost for our basement finishing services. Alternatively, you can schedule your in-home consultation in under 1 minute with the "Schedule an in-home consultation" button. Your project consultant will design and scale-out a floor plan that meets your vision of an ideal basement remodel. After all designs and preparations are complete, you will be invited to our showroom to take an in-person look at the exact selections to be installed in your basement.
Featured on CNBC
BasementRemodeling.com was featured on House Smarts, which was aired on CNBC. This basement is located in Potomac, MD, and was completed by BasementRemodeling.com (ex- Basement Masters) during the Spring of 2019 for Mr. and Mrs. Terlinsky. Our whole team thanks Alan and Joan for the opportunity to make their dream basement come true.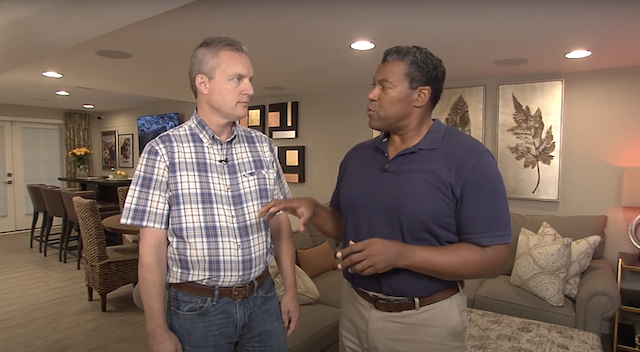 We love our clients and they love us!
Want to know what our past clients have to say about their basement remodeling experiences with BasementRemodeling.com?
MORE REVIEWS
The overwhelmingly positive reception from our clients makes BasementRemodeling.com stand out from other basement remodeling companies in Maryland, Northern Virginia (NOVA) and DC. It definitely means something to us, and we think it should mean something to you, too!
So Much Potential - Look How Great Your Basement Can Look!
A basement remodel will be different in every home. Sometimes you may not know where to start. Exploring a variety of our options in choosing how to design your basement is crucial in helping inspire you to build a basement you will fall in love with. Check out and browse through different basement ideas we have collected for our clients. As a basement remodel company, we have a wide array of experience developing a vision for our clients and can make that come true for you. Our goal on every project is to help you create the basement of your dreams through our finished basement services.
Perfect Basement Remodel for Entertaining your guests - Gaithersburg, MD ,

BasementRemodeling.com

Basement Finishing / Remodeling, Potomac, MD

BasementRemodeling.com

Perfect Basement Remodel for Entertaining your guests - Gaithersburg, MD ,

BasementRemodeling.com

Basement Finishing and Remodeling, Vienna, VA

BasementRemodeling.com
GO TO BASEMENT IDEAS
The Area's Most Trusted Service for Basement Remodeling in Cockeysville, Maryland
As a leading Baltimore County basement remodeling company, we have received overwhelming positive reviews from all of our clients at BasementRemodeling.com. We really stand out from other basement renovation contractors, and hope to work with you. We guide you step by step to ensure every part of your new basement meets your expectations. You will be assigned a team of experienced professionals to individualize your basement and ensure the best quality of work that you cannot find anywhere else! Turn to basement remodeling pros to set the standard for perfection in quality and design.
OUR PROCESS