Best Basement Remodeling Services in Anne Arundel, Maryland.
We have 15 years experience remodeling basements and providing exceptional basement finishing services to the residents of Anne Arundel County, MD!
Browse through our portfolio of completed basement renovation projects
We are an award winning basement finishing and basement renovation company. Check out the projects we finished in and around the Anne Arundel County. Your basement could be next!
VIEW PORTFOLIO
Unmatched Experience In Basement Finishing
Latest basement trends always near you!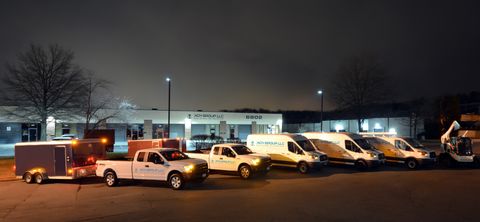 We have multiple warehouses in the DMV area. Customers in Anne Arundel County can rely on our 10 Severn Ave suite 28 Building 13, Annapolis, MD 21403 location. Warehouses are located in central locations in the Anne Arundel County area to ensure you have all the help you need with your project and materials are delivered as fast as possible.

Click on the Get an instant quote online icon to find an estimated cost for our basement finishing services.
Featured on CNBC
BasementRemodeling.com was featured on House Smarts, which was aired on CNBC. This basement is located in Potomac, MD, and was completed by BasementRemodeling.com (ex- Basement Masters) during the Spring of 2019 for Mr. and Mrs. Terlinsky. Our whole team thanks Alan and Joan for the opportunity to make their dream basement come true.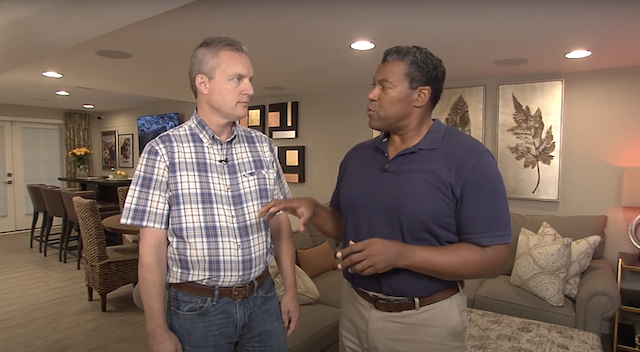 We love our clients and they love us!
Want to know what our past clients have to say about their basement remodeling experiences with BasementRemodeling.com?
MORE REVIEWS
The overwhelmingly positive reception from our clients makes BasementRemodeling.com stand out from other basement remodeling companies in Maryland, Northern Virginia (NOVA) and DC. It definitely means something to us, and we think it should mean something to you, too!
Some Basement Ideas for your basement
There is so much you can do with that free space available in your basement. Over the years of serving Anne Arundel County as the basement remodeling contractor, we have seen basements transformed into all kinds of spaces! We have remodeled music rooms for those ready to rock, and renovated everything from bathrooms, exercise rooms, and playrooms. Take some time to take a look at the basement ideas we were inspired by to design the basement of our clients' dreams .

Since we are an award winning basement remodeling company who have been in business since 2006, we have the experience and the passion for taking the basement of your dreams and bringing it to life! We want to help make your dreams come true!

Below is a list of rooms you can click through to get inspired for your next basement remodel.
Perfect Basement Remodel for Entertaining your guests - Gaithersburg, MD ,

BasementRemodeling.com

Basement Finishing / Remodeling, Potomac, MD

BasementRemodeling.com

Perfect Basement Remodel for Entertaining your guests - Gaithersburg, MD ,

BasementRemodeling.com

Basement Finishing and Remodeling, Vienna, VA

BasementRemodeling.com
GO TO BASEMENT IDEAS
Basement Finishing in Anne Arundel County, Maryland
If you are looking for a hardworking and courteous basement remodeling contractor then basementremodeling.com is the team you need. Trust in our extensive experience and many completed projects proudly shared above. Enjoy a professional family-owned business serving the Anne Arundel County area. From beginning to end, we will be there to answer all of your questions and concerns. We'll take care of all all the aspects of your basement remodel from permits to final touches. Schedule your free in-home consultation today!

If you want to learn more about our process, hit the button below to see our step by step workflow.

Finally, if you are looking for specific information about city, here are the selected locations we have had pleasure to serve in the past: Annapolis, Crofton, Glen-Burnie, Severn, Severna-Park.
OUR PROCESS