Proven Basement Finishing and Remodeling Services in Annapolis, MD
Awarded for our great service in the basement finishing industry, BasementRemodeling.com offers professional and efficient service to homeowners in the Annapolis, MD area.
Browse Our Portfolio
Our finished basement company entered the industry in 2006 with the drive to deliver sophisticated and stylish basement renovation while maintaining a superior customer experience from start to finish. Today, our award-winning team is proud to say that we have kept that promise to our clients. Try clicking through our portfolio below to see how we are able to weave stellar craftsmanship and attention to detail in our work to create a space that is uniquely yours.
VIEW PORTFOLIO
We're Proud Of Our Accomplishments - See What We've Achieved
Local, Reliable Basement Remodel Company Serving the Annapolis, MD Area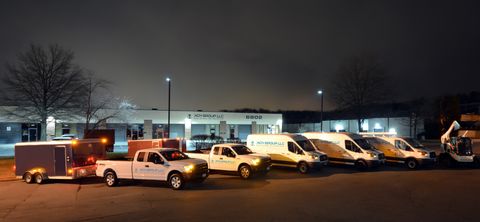 Dedicated to serving our local community, we offer basement remodeling services out of our Annapolis, MD warehouse. Simply give us a call to go over your project specifics and let us take it from there. Our talented team will handle the hard stuff so you don't have to worry about inspections or permits. Our local site guarantees expeditious service that can't be beat.

Anne Arundel County Warehouse: 10 Severn Ave suite 28 Building 13, Annapolis, MD 21403
Featured on CNBC
BasementRemodeling.com was featured on House Smarts, which was aired on CNBC. This basement is located in Potomac, MD, and was completed by BasementRemodeling.com (ex- Basement Masters) during the Spring of 2019 for Mr. and Mrs. Terlinsky. Our whole team thanks Alan and Joan for the opportunity to make their dream basement come true.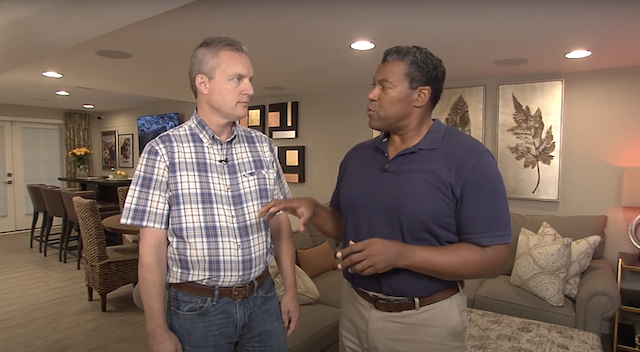 We love our clients and they love us!
Want to know what our past clients have to say about their basement remodeling experiences with BasementRemodeling.com?
MORE REVIEWS
The overwhelmingly positive reception from our clients makes BasementRemodeling.com stand out from other basement remodeling companies in Maryland, Northern Virginia (NOVA) and DC. It definitely means something to us, and we think it should mean something to you, too!
Inspiration For Every Basement Remodeling Project
So now you're probably wondering, how do I get started? Our clients will tell you that the first step of any great basement renovation project is to get inspired! Try viewing some of our past projects to determine what sort of basement renovation suits your lifestyle best. Are you looking for an at-home office or organizational space? What about a dedicated hobby room? If you love music, perhaps you're considering an at-home studio. Or maybe you're more keen on an at-home workout facility to ultimately eliminate that commute to the gym! Our basement finishing company can handle anything and we'll work with you to make sure that your vision is realized.
Perfect Basement Remodel for Entertaining your guests - Gaithersburg, MD ,

BasementRemodeling.com

Basement Finishing / Remodeling, Potomac, MD

BasementRemodeling.com

Perfect Basement Remodel for Entertaining your guests - Gaithersburg, MD ,

BasementRemodeling.com

Basement Finishing and Remodeling, Vienna, VA

BasementRemodeling.com
GO TO BASEMENT IDEAS
What Makes Our Basement Finishing Company Stand Out?
BasementRemodeling.com is a unique basement renovation contractor in that we take a catered, people-first approach to best serve our clients in Anne Arundel county and make their dreams a reality. But don't just take our word for it. BasementRemodeling.com has been featured on both Angie's List and Houzz for professional basement remodeling services to our customers. We've even been recognized on Home Advisor for "Elite Service" in the industry. We know how nerve-wracking it can be to start a big home project, especially when you're not sure where to start. We're here to help make it easier. We make sure you are comfortable and informed every step of the way, offsetting the potential for those unwanted surprises!
OUR PROCESS