Highly rated Basement Remodel Company in Severan Park, Maryland
We are a local, family-owned business dedicated to delivering the best basements in the DMV area for over 15 years. Getting started is easy - get your online quote today!
Our Job Is To Help Upgrade Your Home!
Explore the renovated basements that we have completed in the past! We have a massive portfolio from over a decade of being in business. Get inspired with the many creative basement renovations completed and shared in our portfolio. Some possibilities include a wet bar, a child's playroom, an extra bathroom, office, or your own personal gym for your convenience. And many more options!
VIEW PORTFOLIO
What Makes Us the Best Contractor for Your Basement Finish Project
Basement Remodeling at Your Fingertips in Severna Park.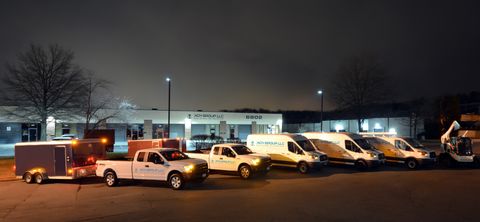 With the nearest warehouse being at 10 Severn Ave Suite 28 Building 13, Annapolis, MD 21403, convenience is an understatement. This is perfect for those in Anne Arundel County as our finished basement company responds quickly to all requests in a timely manner. Construction usually takes two to three months to complete so your time is valuable to us. Ready to get started? Get your free online quote today!
Featured on CNBC
BasementRemodeling.com was featured on House Smarts, which was aired on CNBC. This basement is located in Potomac, MD, and was completed by BasementRemodeling.com (ex- Basement Masters) during the Spring of 2019 for Mr. and Mrs. Terlinsky. Our whole team thanks Alan and Joan for the opportunity to make their dream basement come true.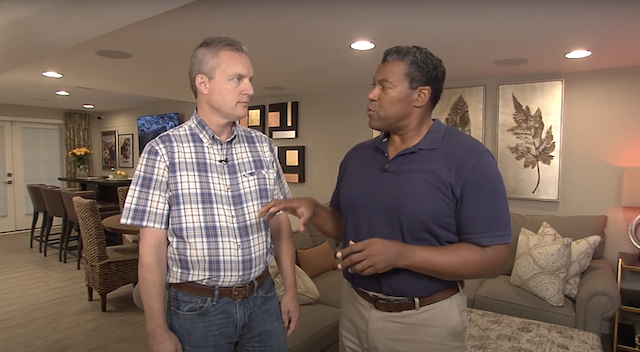 We love our clients and they love us!
Want to know what our past clients have to say about their basement remodeling experiences with BasementRemodeling.com?
MORE REVIEWS
The overwhelmingly positive reception from our clients makes BasementRemodeling.com stand out from other basement remodeling companies in Maryland, Northern Virginia (NOVA) and DC. It definitely means something to us, and we think it should mean something to you, too!
Check out basement finishing ideas we have collected for your convenience
All colors work well in a basement design; however, a little assistance is needed to see what works best for you, and that's where we come in. With our years of experience, we have accumulated lots of material that can help you best decide what works for you. When working with us as your basement finishing contractor, your taste and budget are our top priority. Take a long look at our examples and choose an idea that stands out to you. Basements can come in all styles, so let's find the style that works for you, and bring it to life together!
Perfect Basement Remodel for Entertaining your guests - Gaithersburg, MD ,

BasementRemodeling.com

Basement Finishing / Remodeling, Potomac, MD

BasementRemodeling.com

Perfect Basement Remodel for Entertaining your guests - Gaithersburg, MD ,

BasementRemodeling.com

Basement Finishing and Remodeling, Vienna, VA

BasementRemodeling.com
GO TO BASEMENT IDEAS
Our Basement Remodeling Company Will Not Let You Down
We take pride in being a family-owned business and with many awards from reputable sources. Customer satisfaction is at the top of our priority list when doing a job. It isn't enough to be top-rated or featured on CNBC. We will help in every way imaginable because we want you to have the best basement renovation experience possible.
If you are ready to get started with your basement remodel, schedule your free in-home consultation with us today! Otherwise, hit the button below to learn more about our process.
OUR PROCESS