Basement Finishing and Remodeling Services in Fairfax, VA
Get started with your basement renovation project today with the best basement contractor in Northern Virginia. 15+ years in the industry. 900+ basements finished. From the first quote to the finished basement makeover, discover why Fairfax County, Virginia, chooses BasementRemodeling.com.
Check Out Our 900+ Basement Renovation Projects
BasementRemodeling.com has been serving the Fairfax, VA, area since 2006! In these 15 years, we have had the pleasure of working on 900+finished basements. Here is our unbeatable portfolio to browse and see just how much you can achieve with BasementRemodeling.com. You can use these for reference, inspiration or even as a testament of BasementRemodeling.com's basement services.
VIEW PORTFOLIO
We're the Experts in Basement Finishing
Basement Remodeling Logistics in Fairfax, VA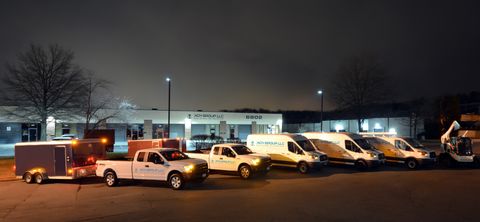 Basement remodeling or finishing can take up a large chunk of time, be inconvenient, frustrating and costly. This, however, is not the case with BasementRemodeling.com because our projects take an average of only 2 months to complete from the first consultation to the final reveal! We can achieve such time efficiency through our multiple locations scattered all over all across the Northern Virginia area. Furthermore, you can get a free online quote now in less than a minute to get an idea of the cost of getting your basement remodeled, finished or renovated by BasementRemodeling.com.
Featured on CNBC
BasementRemodeling.com was featured on House Smarts, which was aired on CNBC. This basement is located in Potomac, MD, and was completed by BasementRemodeling.com (ex- Basement Masters) during the Spring of 2019 for Mr. and Mrs. Terlinsky. Our whole team thanks Alan and Joan for the opportunity to make their dream basement come true.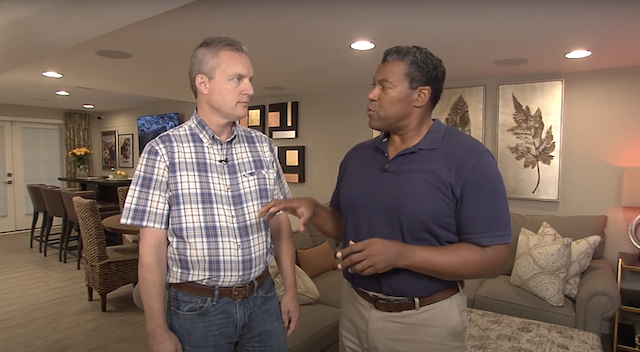 We love our clients and they love us!
Want to know what our past clients have to say about their basement remodeling experiences with BasementRemodeling.com?
MORE REVIEWS
The overwhelmingly positive reception from our clients makes BasementRemodeling.com stand out from other basement remodeling companies in Maryland, Northern Virginia (NOVA) and DC. It definitely means something to us, and we think it should mean something to you, too!
Our Clients' Favorite Basement Ideas
The first step in getting your finished basement is to know what you want the result to be. You can try and visualize it on your own or browse through these basement ideas for some inspiration. Some of the images included are projects that BasementRemodeling.com has carried out, and some are inspiration pictures of what BasementRemodeling.com is capable of.

It doesn't matter whether you want your basement to become a multi-purpose storage space, a guest bedroom, kids playroom, a wet bar or even a home gym! Anything is possible with BasementRemodeling.com.
Perfect Basement Remodel for Entertaining your guests - Gaithersburg, MD ,

BasementRemodeling.com

Basement Finishing / Remodeling, Potomac, MD

BasementRemodeling.com

Perfect Basement Remodel for Entertaining your guests - Gaithersburg, MD ,

BasementRemodeling.com

Basement Finishing and Remodeling, Vienna, VA

BasementRemodeling.com
GO TO BASEMENT IDEAS
Transparent Basement Finishing and Remodeling Services in Fairfax, VA
BasementRemodeling.com has been changing the residents of Fairfax's lives one basement at a time! The value of your property improves when you finish your basement, providing you with a wonderful return on investment for your home improvement project.
Making your basement livable may significantly improve your home's quality of life. You may have a room for entertaining, a play area for kids, the at-home fitness area you've always wanted, or simply a quiet retreat away from the commotion. Anything is possible with a basement contractor as reliable as BasementRemodeling.com.
Schedule your free in-home consultation now if you're ready to get started on your basement remodel!
If you want to know more about our work in Fairfax County, explore our basements at these locations: Alexandria, Great Falls, McLean, Reston, Springfield, Vienna, Chantilly.
OUR PROCESS