Basement Remodeling and Finishing in Chantilly, VA
There is no better small, local, family-owned basement remodeling business in the Chantilly, VA area. Reclaim your basement space with the most trusted contractor in the industry.
More than 900 Basements Transformed
Over the last 15 years, Northern Virginia and its surrounding area has witnessed over 900 of our successful basement renovations and remodels. We went from bare walls to to new, imaginative, and comfortable spaces in a matter of weeks

See for yourself what a reliable basement contractor like basementremodeling.com is capable of!
VIEW PORTFOLIO
What Makes Us the Best Choice for Your Finished Basement
Our Top Rated Basement Finishing Services are now Available in Chantilly, VA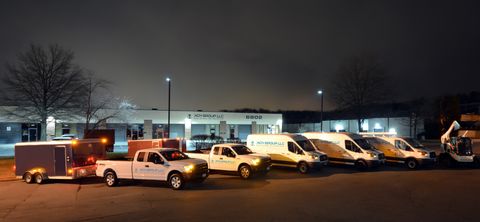 BasementRemodeling.com has grown dramatically since 2006, and with it - our presence in the region. We now have 10 warehouses in the DMV region include Chantilly, VA.

Because we have ready access to our resources, our projects are more efficient. You won't have to worry about our basement finishing services taking too long: our average job takes just over 2 months from start to finish!
Featured on CNBC
BasementRemodeling.com was featured on House Smarts, which was aired on CNBC. This basement is located in Potomac, MD, and was completed by BasementRemodeling.com (ex- Basement Masters) during the Spring of 2019 for Mr. and Mrs. Terlinsky. Our whole team thanks Alan and Joan for the opportunity to make their dream basement come true.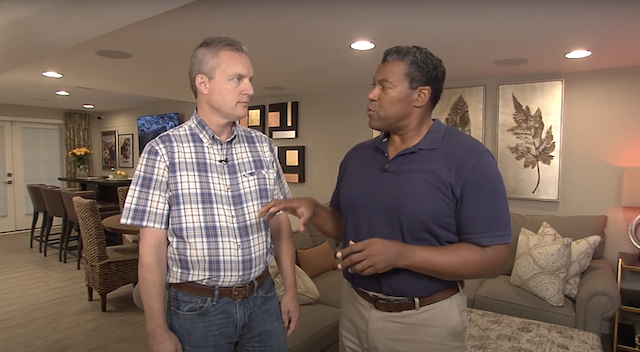 We love our clients and they love us!
Want to know what our past clients have to say about their basement remodeling experiences with BasementRemodeling.com?
MORE REVIEWS
The overwhelmingly positive reception from our clients makes BasementRemodeling.com stand out from other basement remodeling companies in Maryland, Northern Virginia (NOVA) and DC. It definitely means something to us, and we think it should mean something to you, too!
Basement Remodeling Inspiration
We are compiling a growing collection of inventive basement ideas to inspire our clients for their next basement restoration.

Nothing is off-limits when it comes to converting your basement into an at-home gym, a wet bar, a theatre, a family area, or even a gaming room.

You don't have to know precisely what sort of basement redesign you want; we'll work with you to make sure your space is used and converted into something right for your family.
Perfect Basement Remodel for Entertaining your guests - Gaithersburg, MD ,

BasementRemodeling.com

Basement Finishing / Remodeling, Potomac, MD

BasementRemodeling.com

Perfect Basement Remodel for Entertaining your guests - Gaithersburg, MD ,

BasementRemodeling.com

Basement Finishing and Remodeling, Vienna, VA

BasementRemodeling.com
GO TO BASEMENT IDEAS
Basement Remodeling and Finishing in Chantilly, VA
BasementRemodeling.com is the most reliable basement finishing contractor in the industry. Our staff includes seasoned professionals such as project managers, lead carpenters, designers, and others. Customers who have left reviews on Angies' List, HomeAdvisor, and Yelp may attest to their positive experiences.
Because of an exceptionally well-organized timetable, we know precisely what is going on at the job site every single day, without fail. We have a structured strategy, unlike other basement remodeling firms!
If you want to know how much your basement will cost, use our Online Quote feature to get a quote in less than 60 seconds.
Are you ready to begin? Schedule a free in-home appointment with our project consultant to discuss your ideas.
OUR PROCESS