Reliable Basement Finishing and Remodeling in Reston, VA
We are a local family-operated basement company providing basement remodeling services to Reston, Virginia customers for over 15 years. Not project is too large or complex!
Showcase of our work
Why do our clients suggest us to their neighbors in Northern Virginia? With over 900 successful basement remodeling projects under our belt, let us show you what all the fuss is about! Examine our basement remodels gallery to discover what we've done throughout the years!
VIEW PORTFOLIO
Trust us with your basement renovation project!
Creating The Ideal Basement Remodel Of Your Dreams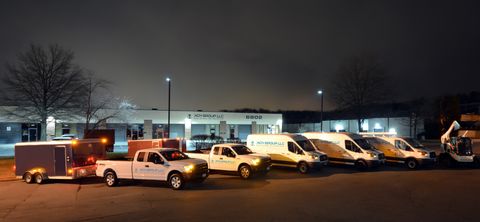 Residents of Reston, VA, when you engage with our basement remodeling company, you can turn your wildest basement ideas into a reality. Please feel free to request a free in-home consultation with one of our project experts to discuss the blueprints and your vision for the basement.

We will begin your job as soon as you are ready, and it typically takes us 2 months to finish a basement. Begin today, and you'll have a basement you'll be proud of in a matter of weeks!
Featured on CNBC
BasementRemodeling.com was featured on House Smarts, which was aired on CNBC. This basement is located in Potomac, MD, and was completed by BasementRemodeling.com (ex- Basement Masters) during the Spring of 2019 for Mr. and Mrs. Terlinsky. Our whole team thanks Alan and Joan for the opportunity to make their dream basement come true.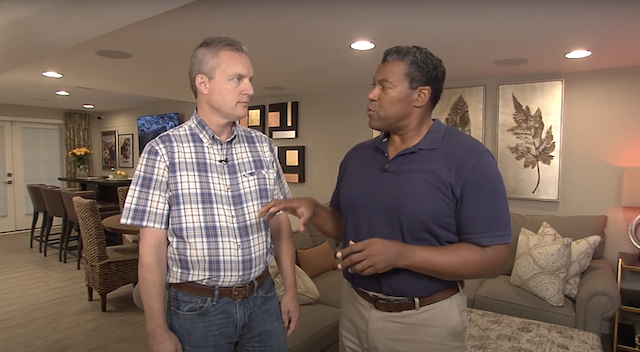 We love our clients and they love us!
Want to know what our past clients have to say about their basement remodeling experiences with BasementRemodeling.com?
MORE REVIEWS
The overwhelmingly positive reception from our clients makes BasementRemodeling.com stand out from other basement remodeling companies in Maryland, Northern Virginia (NOVA) and DC. It definitely means something to us, and we think it should mean something to you, too!
Basement Refinishing Ideas To Make The Most Of Any Unfinished Area
When remodeling a basement, there are several design options to consider. Some of our favorite basement makeover ideas are provided below to help you change an old basement into a whole new place. The correct lighting can make a room feel bigger, and an egress window may bring in natural light. Use additional space, such as beneath the stairs, to install a built-in storage shelf.

You will receive expert advice from our specialists on selecting the correct materials and construction options for your basement remodel to ensure the lifespan and stability of your space. The options are truly limitless with us as your basement finishing contractor!
Perfect Basement Remodel for Entertaining your guests - Gaithersburg, MD ,

BasementRemodeling.com

Basement Finishing / Remodeling, Potomac, MD

BasementRemodeling.com

Perfect Basement Remodel for Entertaining your guests - Gaithersburg, MD ,

BasementRemodeling.com

Basement Finishing and Remodeling, Vienna, VA

BasementRemodeling.com
GO TO BASEMENT IDEAS
Basement Finishing and Remodeling: Now in Reston, VA
BasementRemodeling.com now serves Reston, VA!
Working with BasementRemodeling.com is a breeze as we're always available through email or phone, our project turnaround times are lightning quick, and we deliver amazing results that no other contractor in the area can compete with.
If you're wondering how much your basement remodel will cost, you can obtain a free online quote in less than 60 seconds right now!
If you are ready to begin, book your in-home consultation, and we will handle the rest of the procedure from there!
To read more about BasementRemodeling.com and why we're the ideal solution for all of your basement requirements, click the button below!
OUR PROCESS