Basement Finishing and Remodeling Services in Springfield, VA
A licensed and experienced finished basement contractor your basement deserves in Springfiled, Virginia.
Rich portfolio of finished basements
We have finished more than 900 basements over 15 years of providing basement finishing services to the community of Northern Virginia. They all differ in size, complexity and style but we are equally proud of each and every one of the. See for yourself what a basementremodeling.com is capable of!
VIEW PORTFOLIO
You won't find a better contractor for your basement project!
Professional Basement Finishing & Remodeling Services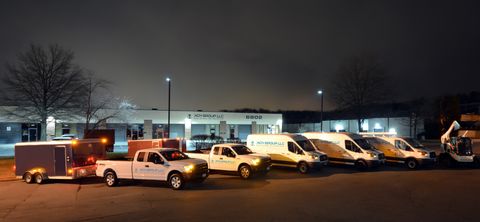 We have a large network of warehouses spread out all over Northern Virginia to ensure smooth operations and fast turn around times. Thanks to this, our average project takes just over 2 months! So if you are ready, schedule your free in-house consultation today, and you may have a brand new finished basement in a matter of weeks!
Featured on CNBC
BasementRemodeling.com was featured on House Smarts, which was aired on CNBC. This basement is located in Potomac, MD, and was completed by BasementRemodeling.com (ex- Basement Masters) during the Spring of 2019 for Mr. and Mrs. Terlinsky. Our whole team thanks Alan and Joan for the opportunity to make their dream basement come true.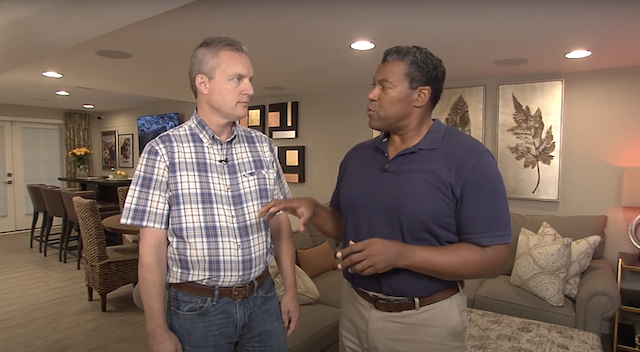 We love our clients and they love us!
Want to know what our past clients have to say about their basement remodeling experiences with BasementRemodeling.com?
MORE REVIEWS
The overwhelmingly positive reception from our clients makes BasementRemodeling.com stand out from other basement remodeling companies in Maryland, Northern Virginia (NOVA) and DC. It definitely means something to us, and we think it should mean something to you, too!
Explore Our Basement Design Ideas
The first thing you want to do before beginning to remodel your basement is to decide on what you want.There are a plethora of fantastic options to pick from! Do you wish to have a location for your kids and their friends to congregate? Or how about a quiet home office? Maybe you simply need a place to store things?

We've got you covered with everything from lighting to fireplaces to flooring and cabinets. Explore our extensive collection of basement idea, and let us know which ones you like the best!
Perfect Basement Remodel for Entertaining your guests - Gaithersburg, MD ,

BasementRemodeling.com

Basement Finishing / Remodeling, Potomac, MD

BasementRemodeling.com

Perfect Basement Remodel for Entertaining your guests - Gaithersburg, MD ,

BasementRemodeling.com

Basement Finishing and Remodeling, Vienna, VA

BasementRemodeling.com
GO TO BASEMENT IDEAS
Springfield, VA — Specialized Basement Finishing and Remodeling Services
BasementRemodeling.com offers specialized basement finishing and remodeling services to Springfield, VA (Fairfax County). With hundreds of design ideas to choose from, combined with clever engineering techniques, BasementRemodeling.com will help you bring your dream basement space to life!
Schedule your free in-home consultation now to meet with one of our project consultants and kickstart your basement remodeling journey! Or get a free online quote to get an idea of the pricing for your basement remodel.
To learn more about what we do, click the button below!
OUR PROCESS