Basement Finishing and Remodeling Services in Vienna, VA
Basementremodeling.com is a family-owned, local basement remodeling contractor serving Northern Virginia. We've been in business for over 15 years, so we know a thing or two about creating the perfect basement.
Over 900 finished basements
As seen by our numerous completed basement remodels, we take pleasure in what we do. With hundreds of favorable evaluations and a large number of basement renovations under our belt, we produce outcomes that you will be pleased with.
VIEW PORTFOLIO
Let Us Transform Your unfinished basement Into A Place You'll Love!
Fairfax County Basement Remodeling Experts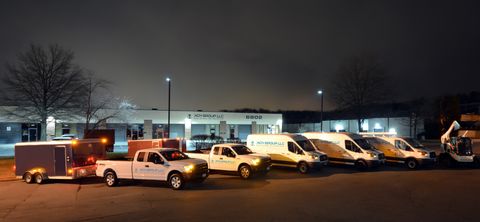 BasementRemodeling.com is Vienna, VA's best and highest-rated basement finishing and remodeling contractor! We don't just toss about the phrase "best," our work speaks for itself! Our clients have all been incredibly pleased with their basements. Check out their feedback!

Our secret lies in extremely effective system of operations: we have multiple locations scattered across the Northern Virginia that ensure quick turn around and easy access for materials and fixtures. An average basement remodel takes just 2 months! So don't wait, you could have a new basement in a matter of weeks.
Featured on CNBC
BasementRemodeling.com was featured on House Smarts, which was aired on CNBC. This basement is located in Potomac, MD, and was completed by BasementRemodeling.com (ex- Basement Masters) during the Spring of 2019 for Mr. and Mrs. Terlinsky. Our whole team thanks Alan and Joan for the opportunity to make their dream basement come true.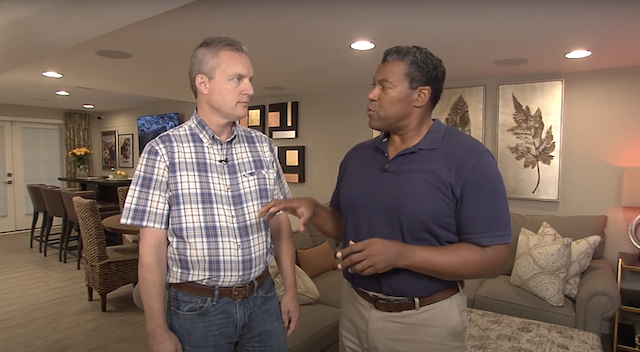 We love our clients and they love us!
Want to know what our past clients have to say about their basement remodeling experiences with BasementRemodeling.com?
MORE REVIEWS
The overwhelmingly positive reception from our clients makes BasementRemodeling.com stand out from other basement remodeling companies in Maryland, Northern Virginia (NOVA) and DC. It definitely means something to us, and we think it should mean something to you, too!
Basement Remodeling Ideas - Picked for You
We've compiled hundreds of basement finishing ideas for you to peruse and get inspired by. You can do so many things during your basement remodel, ranging from replacing floors to adding entire rooms such as a bathroom, bedroom, or gym!

If you like any of these basement photos, please let us know when you arrange your in-home consultation. We have executed most of these ideas for our clients, and we are confident that we can replicate any of them for your basement!
Perfect Basement Remodel for Entertaining your guests - Gaithersburg, MD ,

BasementRemodeling.com

Basement Finishing / Remodeling, Potomac, MD

BasementRemodeling.com

Perfect Basement Remodel for Entertaining your guests - Gaithersburg, MD ,

BasementRemodeling.com

Basement Finishing and Remodeling, Vienna, VA

BasementRemodeling.com
GO TO BASEMENT IDEAS
Excellent Basement Finishing and Remodeling in Vienna, VA
BasementRemodeling.com provides excellent basement finishing and remodeling services to Vienna, VA (Fairfax County). At BasementRemodeling.com, we believe in keeping our methods transparent—we'll keep you informed on your project's progress, from start to finish.
We are honest with our clients every step of the way, and you will be kept up to date on all areas of your basement makeover, from the timeframe to the design materials.
If you're ready to begin your basement remodeling, book your free in-home consultation now, and one of our project consultants will meet with you to go over all the specifics!
Click the button below to learn more about us and our services.
OUR PROCESS