Basement Finishing and Remodeling in Mc Lean, VA
We are a local, family-owned basement remodeling business with over 15 years of experience serving McLean, Virginia. Trust us to turn your basement into a space of your dream.
Over 900 basements finished!
We have performed over 900 basement renovation and finishing jobs in and around Mc Lean, VA. Browse our prior work to see what we are capable of! And keep in mind, your basement could be next.
VIEW PORTFOLIO
We'll make your basement look beautiful!
Expert Basement Finishing Contractor in McLean, VA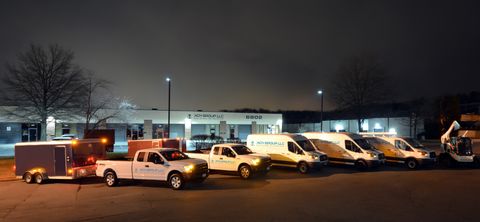 Since 2006, we have been a reliable and professional basement remodeling contractor. We are the most dependable family-owned remodeling company in the area, having completed over 900 projects in McLean, VA and surrounding areas.

We look forward to assisting you in creating a tastefully refurbished basement that incorporates all of your desired features while staying inside your budget.

Schedule your free in-home consultation now, and let us change your basement!
Featured on CNBC
BasementRemodeling.com was featured on House Smarts, which was aired on CNBC. This basement is located in Potomac, MD, and was completed by BasementRemodeling.com (ex- Basement Masters) during the Spring of 2019 for Mr. and Mrs. Terlinsky. Our whole team thanks Alan and Joan for the opportunity to make their dream basement come true.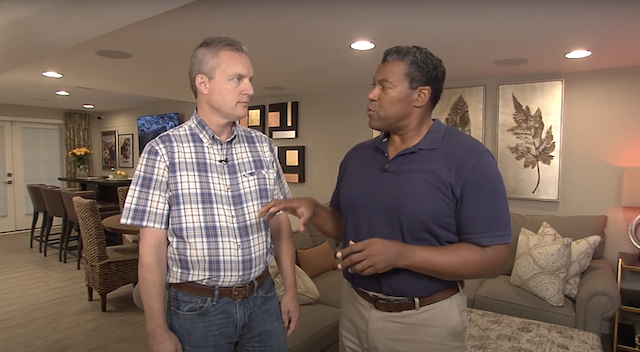 We love our clients and they love us!
Want to know what our past clients have to say about their basement remodeling experiences with BasementRemodeling.com?
MORE REVIEWS
The overwhelmingly positive reception from our clients makes BasementRemodeling.com stand out from other basement remodeling companies in Maryland, Northern Virginia (NOVA) and DC. It definitely means something to us, and we think it should mean something to you, too!
Ideas for Your Upcoming Basement Remodel
We can meet your demands whether you want a basic simple basement makeover or something more sophisticated. Explore these basement ideas that we have gathered for you to imaging what your basement could look like.

We've done everything you see below: bathrooms, bedrooms, storage areas, wet bars, children's playrooms, music rooms, gyms, office spaces, wine cellars, laundry rooms, and media rooms, and the list keeps growing. We will collaborate with you to incorporate the elements you like, such as bespoke flooring, built-in bookshelves, stairwells, and more!


Perfect Basement Remodel for Entertaining your guests - Gaithersburg, MD ,

BasementRemodeling.com

Basement Finishing / Remodeling, Potomac, MD

BasementRemodeling.com

Perfect Basement Remodel for Entertaining your guests - Gaithersburg, MD ,

BasementRemodeling.com

Basement Finishing and Remodeling, Vienna, VA

BasementRemodeling.com
GO TO BASEMENT IDEAS
Basement Finishing and Remodeling Services: Now in Mc Lean, VA
At BasementRemodeling.com, we offer basement remodeling and finishing services across Virginia, including Mc Lean (Fairfax County). Our services are comprehensive—we cover every aspect of a basement remodel, from start to finish.
It is simple to begin your basement remodeling. Begin by requesting a online quote to get an idea of pricing. Then, set up your in-home appointment with our project consultant. They will visit your home to create a layout for your specific requirements and walk you through the entire process.
Then construction, which normally takes 7-9 weeks, begins and your newly renovated basement is ready!
If you wish to learn more, click the button below to understand how things work, and what are the next steps.
OUR PROCESS