Basement Finishing and Remodeling in Ashburn, VA — Bring Your Basement Space to Life
A skilled and structured approach to your basement finishing job from a local, family-owned basement remodeling company in Ashburn, Virginia.
900+ Basements Remodeled
BasementRemodeling.com has been offering basement remodeling services for more than 15 years, and in that duration, we've completed over 900 basement finishing jobs, some of which were located right here in Ashburn, Virginia.
VIEW PORTFOLIO
We're the Pros When It Comes to Basements
Basement Remodeling Services in Ashburn, VA – Your Basement Reimagined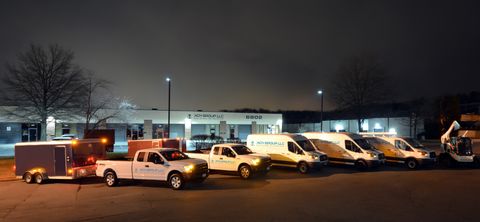 BasementRemodeling.com serves communities throughout Virginia, including Ashburn, through our branches. We take a hands-on approach to all of our projects at BasementRemodeling.com because we respect your feedback more than anybody else's since, after all, we do all of this for you!

Our mission is to assist you in reimagining your basement the way you want it! A project takes on average no more than 2 months, so you could have a new basement in just a few weeks!
Featured on CNBC
BasementRemodeling.com was featured on House Smarts, which was aired on CNBC. This basement is located in Potomac, MD, and was completed by BasementRemodeling.com (ex- Basement Masters) during the Spring of 2019 for Mr. and Mrs. Terlinsky. Our whole team thanks Alan and Joan for the opportunity to make their dream basement come true.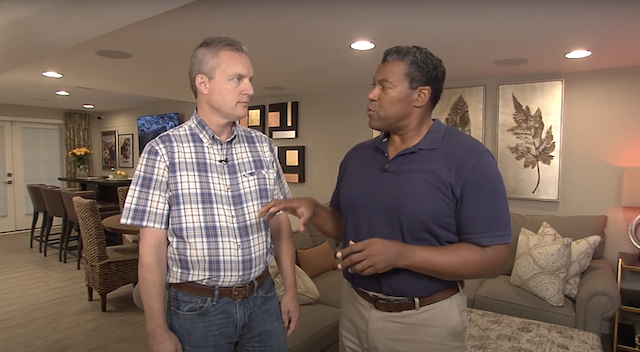 We love our clients and they love us!
Want to know what our past clients have to say about their basement remodeling experiences with BasementRemodeling.com?
MORE REVIEWS
The overwhelmingly positive reception from our clients makes BasementRemodeling.com stand out from other basement remodeling companies in Maryland, Northern Virginia (NOVA) and DC. It definitely means something to us, and we think it should mean something to you, too!
Let's get creative!
You can browse through BasementRemodeling.com's readily available award-winning
catalogue of basement ideas
to get creative with your basement remodeling. You can mix and match them to form a unique idea of what you want your basement to look like.
All of the pictures you will see are the inspiration behind our finished basement services we deliver to our clients. We provide a guarantee that our work will never disappoint and our customer
testimonials further that.
Can't pick out a design? BasementRemodeling.com offers interior design consultations and services, making us the full package as your basement remodeling contractors. We can turn your basement into anything you can imagine.
Perfect Basement Remodel for Entertaining your guests - Gaithersburg, MD ,

BasementRemodeling.com

Basement Finishing / Remodeling, Potomac, MD

BasementRemodeling.com

Perfect Basement Remodel for Entertaining your guests - Gaithersburg, MD ,

BasementRemodeling.com

Basement Finishing and Remodeling, Vienna, VA

BasementRemodeling.com
GO TO BASEMENT IDEAS
Basement Remodeling That Will Change Your Life – Now in Ashburn, VA
BasementRemodeling.com provides its services all across the US, including Ashburn, VA! Our extensive experience since 2006 ensures that we deliver only the best in the basement remodeling business.
Our customers can attest to this by checking out reviews about our company on various websites such as Angie's List, HomeAdvisor, Yelp, etc.
Just because you have a basement you don't like doesn't mean you can't change it. Make your space your own again with BasementRemodeling.com as your basement contractor.
OUR PROCESS