Best Basement Finishing And Remodeling Company In Leesburg, VA
Look no further than the experienced pros at a family-run and local business – aiming to remodel and finish your basement space in Leesburg, Virginia. Make your basement feel like home with BasementRemodeling.com.
15 Years Of Remodeling And Finishing Basements
Our experience is a testament to the quality of our basement finishing projects. We have been remodeling basements in Leesburg, VA, since 2006. During this time, have completed over 900 projects, and all of our customers have been thrilled with their finished basements.
VIEW PORTFOLIO
Transform your basement with the most reliable contractor
Most Efficient Basement Finishing Services in Leesburg, VA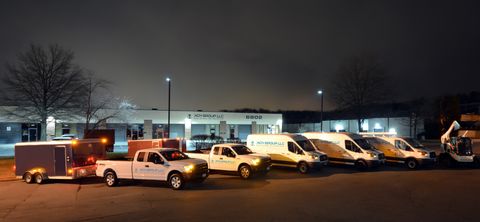 Whether you're looking to jazz up your basement or completely transform it, BasementRemodeling.com can provide the best basement finishing services to complete this task. The process is made even easier with our warehouses that are near Leesburg, VA. This guarantees that your project will be completed timely and without any complications: on average, our projects take just 2 months to complete!
Featured on CNBC
BasementRemodeling.com was featured on House Smarts, which was aired on CNBC. This basement is located in Potomac, MD, and was completed by BasementRemodeling.com (ex- Basement Masters) during the Spring of 2019 for Mr. and Mrs. Terlinsky. Our whole team thanks Alan and Joan for the opportunity to make their dream basement come true.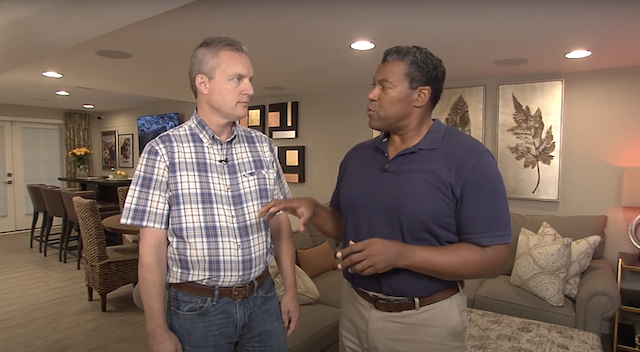 We love our clients and they love us!
Want to know what our past clients have to say about their basement remodeling experiences with BasementRemodeling.com?
MORE REVIEWS
The overwhelmingly positive reception from our clients makes BasementRemodeling.com stand out from other basement remodeling companies in Maryland, Northern Virginia (NOVA) and DC. It definitely means something to us, and we think it should mean something to you, too!
Find Your Perfect Basement
Whether you already have an image of what you want your basement to look like or not, BasementRemodeling.com has put together a curated collection of basement ideas for you to browse through. This will give you some food for thought of how to make your space into whatever you wish, even if you haven't perfected your vision yet. We use your ideas and combine them with our skills to deliver the basement your friends and family will wish they had.
Perfect Basement Remodel for Entertaining your guests - Gaithersburg, MD ,

BasementRemodeling.com

Basement Finishing / Remodeling, Potomac, MD

BasementRemodeling.com

Perfect Basement Remodel for Entertaining your guests - Gaithersburg, MD ,

BasementRemodeling.com

Basement Finishing and Remodeling, Vienna, VA

BasementRemodeling.com
GO TO BASEMENT IDEAS
The Finest Basement Remodeling And Finishing In Leesburg, VA
BasementRemodeling.com now provides Leesburg, VA (Loudoun County) with basement renovation and finishing services! BasementRemodeling.com is a reliable basement contractor with years of hard-earned experience. We're the basement kings and queens!
We have a team of project managers, designers, and lead carpenters assigned to each project to ensure the best outcome. You can check out our customer's testaments anywhere from Yelp to HomeAdvisor and even Angie's List!
To discover more about us and our services, please click the icon below!
OUR PROCESS