Basement Finishing and Remodeling in Washington, DC
Our locally owned and family-operated basement finishing company is ready to create the basement of your dreams. We make basement remodeling easy.
More than 900 basements finished
If you're in need for professional basement renovation services in Washington DC, look no further than basementremodeling.com. We have been transforming basements for over 15 years, and have a rich portfolio of finished basements we are proud to show. Have a look for yourself!
VIEW PORTFOLIO
Why We Are The Best Choice For Your Basement Finishing Project
Most Efficient Remodeling in DC area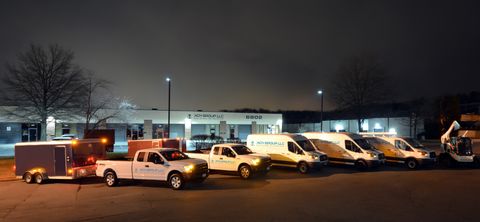 With hundreds of projects completed, we have developed a unique project management system that ensures that your project is finished as soon as it is possible. Basementremodeling.com has multiple locations scattered all over the DMV area to ensure fast delivery of materials and quick turn around times. Our average basement remodel takes only 2 months, so you could have your new basement in a matter of weeks! Don't wait, and get a free online quote now to get an idea of the pricing.
Featured on CNBC
BasementRemodeling.com was featured on House Smarts, which was aired on CNBC. This basement is located in Potomac, MD, and was completed by BasementRemodeling.com (ex- Basement Masters) during the Spring of 2019 for Mr. and Mrs. Terlinsky. Our whole team thanks Alan and Joan for the opportunity to make their dream basement come true.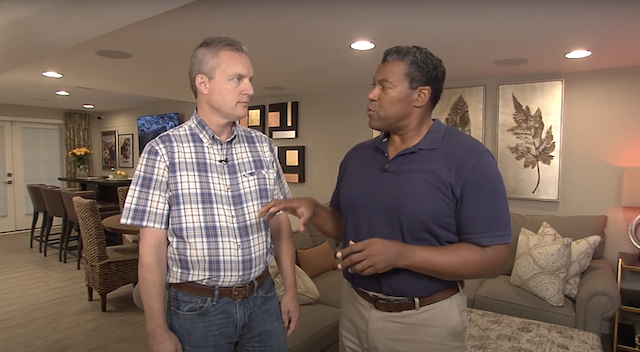 We love our clients and they love us!
Want to know what our past clients have to say about their basement remodeling experiences with BasementRemodeling.com?
MORE REVIEWS
The overwhelmingly positive reception from our clients makes BasementRemodeling.com stand out from other basement remodeling companies in Maryland, Northern Virginia (NOVA) and DC. It definitely means something to us, and we think it should mean something to you, too!
Basement Renovations to Inspire You!
Deciding where to start with your basement remodel can be challenging. After all there are so many choices to make: the best flooring, the right wall colors, the cabinets that will match your kitchen design ... It can be a lot!

We are here to help. Basementremodeling.com has put together a collection of basement ideas our previous clients loved for you to go through and decide which styles you like best! All of these concepts are attainable with us as your basement remodeling contractor.
Perfect Basement Remodel for Entertaining your guests - Gaithersburg, MD ,

BasementRemodeling.com

Basement Finishing / Remodeling, Potomac, MD

BasementRemodeling.com

Perfect Basement Remodel for Entertaining your guests - Gaithersburg, MD ,

BasementRemodeling.com

Basement Finishing and Remodeling, Vienna, VA

BasementRemodeling.com
GO TO BASEMENT IDEAS
Basement Finishing and Remodeling Services in Washington, DC
BasementRemodeling.com provides its masterful basement remodeling and finishing services to Washington, DC! With BasementRemodeling.com, what we promise is what you get— no gimmicks, no shady hidden fees, and no poor quality craftsmanship. We're 100% dedicated to providing stunning and beautiful basement spaces!
We take care of the entire process from pulling the permits and sketching out the floorplans to final touches and walk-throughs with inspectors. All you need to do is relax and get excited for your basement remodel!
If you are ready to get started, schedule a free in-home consultation right now! Otherwise, click the button below to learn more about our process.
OUR PROCESS