Basement Finishing in Prince William County
We are a local family-run basement remodeling firm that provides high-quality services across Prince William County.
Browse Hundreds of Basement Remodeling Projects!
As basement remodeling and finishing contractors, we are proud of our achievements. We strive to provide the best basement services in Prince William County - hundreds of happy customers attest to that.

It doesn't matter how long your basement has been unfinished, what damage it may have faced or want you want to transform it into; BasementRemodeling.com can take your space and turn it whatever you wish.
VIEW PORTFOLIO
This is why you should choose basementremodeling.com for your basement finishing project
No basement renovation job that we cannot handle in Prince William County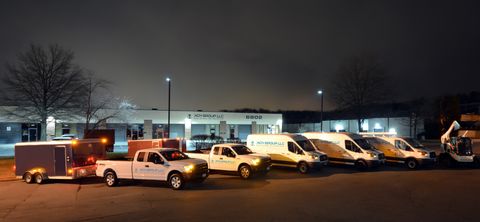 Our projects last about 2 months on average. That is due to a highly developed system of warehouses across the area of DMV that we have developed. It ensures quick execution time and always available materials whenever they are required. No other basement finishing contractor can compete with our turn around times and quality of work.
Featured on CNBC
BasementRemodeling.com was featured on House Smarts, which was aired on CNBC. This basement is located in Potomac, MD, and was completed by BasementRemodeling.com (ex- Basement Masters) during the Spring of 2019 for Mr. and Mrs. Terlinsky. Our whole team thanks Alan and Joan for the opportunity to make their dream basement come true.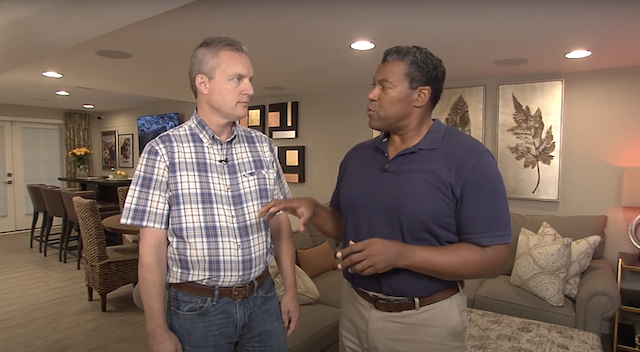 We love our clients and they love us!
Want to know what our past clients have to say about their basement remodeling experiences with BasementRemodeling.com?
MORE REVIEWS
The overwhelmingly positive reception from our clients makes BasementRemodeling.com stand out from other basement remodeling companies in Maryland, Northern Virginia (NOVA) and DC. It definitely means something to us, and we think it should mean something to you, too!
Basement Remodeling and Finishing Ideas
Every home's basement makeover will be unique. You might not know where to begin at times. Exploring several possibilities for designing your basement is critical in inspiring you to develop a basement you will enjoy. Explore several basement concepts, some of which we have already implemented on behalf of our clients.

We have extensive expertise crafting a vision for our clients and can make it a reality for you. Our objective as a basement finishing contractor is to assist you in bringing your ideas to reality.
Perfect Basement Remodel for Entertaining your guests - Gaithersburg, MD ,

BasementRemodeling.com

Basement Finishing / Remodeling, Potomac, MD

BasementRemodeling.com

Perfect Basement Remodel for Entertaining your guests - Gaithersburg, MD ,

BasementRemodeling.com

Basement Finishing and Remodeling, Vienna, VA

BasementRemodeling.com
GO TO BASEMENT IDEAS
Basement Finishing Services: Now in Prince William County
From the floor layout to the final finishes, we offer a step-by-step approach that will make your basement remodel straightforward yet pleasant. Firstly, get a free online quote to get an idea of the pricing. Then go ahead and schedule a free in-home consultation with one of our project consultants - they will visit you at your place to go over your basement plans.
Our exceptional basement remodeling services have been highlighted on CNBC's 'House Smarts', so you know you can trust our expertise.
Click the button below to learn more about our services and why we're the basement contractor you've been looking for!
If you are interested in our work at a more specific location, have a look at our basement finishing in Manassas!
OUR PROCESS