Basement Remodeling and Finishing in Manassas, VA
Whether you're looking for basement finishing or remodeling, our family-run business can do it all! We have been in basement renovation industry since 2006 and know how to deliver results.
15 Years of Basement Remodeling
We have completed 900+ of basement remodels over 15 years of serving Manassas, Northern Virginia. See for yourself what a reliable basement contractor is capable of! Feel free to browse through our past projects and let us know if you found something exciting.
VIEW PORTFOLIO
Remodel your basement with the experts
Finished Basement Company In Manassas, VA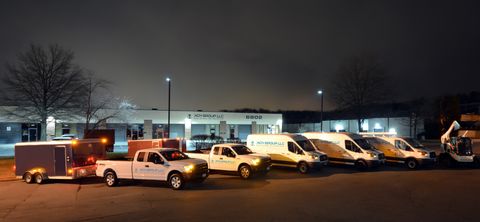 We have established 10 locations scattered all over the DMV area that ensure prompt services with the avoidance of delays and setbacks. This makes BasementRemodeling.com's projects time-efficient, with the average basement projects taking only 2 months to complete from start to finish. You can begin your journey of basement remodeling, finishing or renovation by getting an online quote to get an idea of pricing in less than a minute!
Featured on CNBC
BasementRemodeling.com was featured on House Smarts, which was aired on CNBC. This basement is located in Potomac, MD, and was completed by BasementRemodeling.com (ex- Basement Masters) during the Spring of 2019 for Mr. and Mrs. Terlinsky. Our whole team thanks Alan and Joan for the opportunity to make their dream basement come true.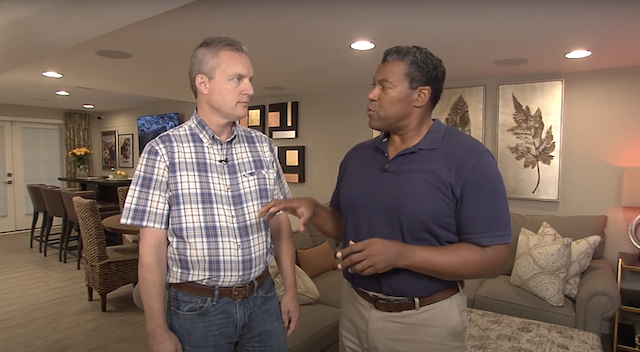 We love our clients and they love us!
Want to know what our past clients have to say about their basement remodeling experiences with BasementRemodeling.com?
MORE REVIEWS
The overwhelmingly positive reception from our clients makes BasementRemodeling.com stand out from other basement remodeling companies in Maryland, Northern Virginia (NOVA) and DC. It definitely means something to us, and we think it should mean something to you, too!
Get Inspired!
Can't pick between turning your basement into a convenient storage space or turning it into a spare bedroom? No worries, BasementRemodeling.com has put together a wide array of basement ideas for you to browse through that include projects we have completed!

The collection includes the various ways and options you can use to turn your basement into anything from an indoor pool, music room or gym to a family room, at-home cinema, kids playroom, and so much more!
Perfect Basement Remodel for Entertaining your guests - Gaithersburg, MD ,

BasementRemodeling.com

Basement Finishing / Remodeling, Potomac, MD

BasementRemodeling.com

Perfect Basement Remodel for Entertaining your guests - Gaithersburg, MD ,

BasementRemodeling.com

Basement Finishing and Remodeling, Vienna, VA

BasementRemodeling.com
GO TO BASEMENT IDEAS
Basement Remodeling and Finishing in Manassas, VA
Basement remodeling is not only less labor and time consuming, but it also makes better use of the existing space. If you're trying to sell your home in Manassas, VA, keep in mind that an unfinished and disorganized basement can turn off potential buyers.
A well-organized and clutter-free basement, on the other hand, can expand the pool of potential purchasers. This will also assist in raising your home's worth. By finishing your basement, with BasementRemodeling.com you may prevent various issues from happening in the future, including water leaks or mold development, all of which can harm a home's construction and integrity. This is a smart method to prevent dealing with serious basement damage and the costs that come with it.
Schedule a free in-home consultation now to start remodeling your basement today!.
OUR PROCESS