Reimagined Basement Finishing and Remodeling in Hamilton, VA
An innovative approach to basement remodeling and finishing projects from a highly experienced, local, family-owned business. We can transform any basement into your dream space.
Transforming Basements Since 2006
In the 15 years, that we have been in business, BasementRemodeling.com has changed the lives of all its clients with high-quality basement finishing services. We have worked on over 900 projects – some right here in Hamilton, VA. This means we have over 900 clients who can attest to the quality of our basement finishing contractors.
VIEW PORTFOLIO
See how we can turn your basement into a beautiful living space
BasementRemodeling.com - Now Serving Hamilton, VA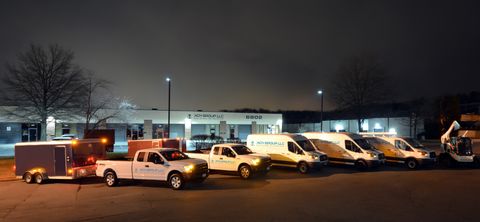 We have local warehouses in Hamilton, VA, which makes our basement finishing services that much more accessible. You can expect faster services and forget about having to wait for deliveries. We understand how exciting and exhausting the process can be, even for you, which is why we make the most of our locations. Our average project takes just 2 months to complete, so don't wait!
Featured on CNBC
BasementRemodeling.com was featured on House Smarts, which was aired on CNBC. This basement is located in Potomac, MD, and was completed by BasementRemodeling.com (ex- Basement Masters) during the Spring of 2019 for Mr. and Mrs. Terlinsky. Our whole team thanks Alan and Joan for the opportunity to make their dream basement come true.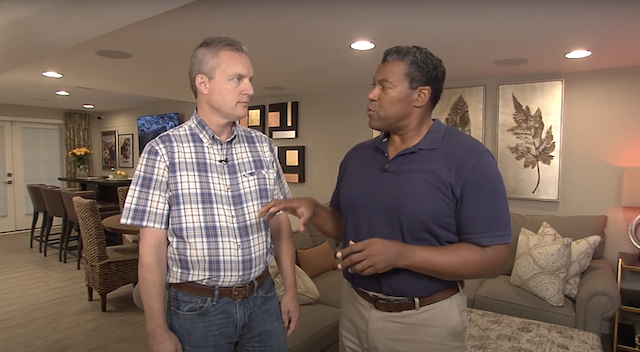 We love our clients and they love us!
Want to know what our past clients have to say about their basement remodeling experiences with BasementRemodeling.com?
MORE REVIEWS
The overwhelmingly positive reception from our clients makes BasementRemodeling.com stand out from other basement remodeling companies in Maryland, Northern Virginia (NOVA) and DC. It definitely means something to us, and we think it should mean something to you, too!
Endless Possibilities
There are endless ways you can remodel your basement! Who says you have to stick with a singular plan? You can browse through our catalogue and seek inspiration from tons of basement ideas that we have implemented for our clients. Transform your basement into anything from a personal den, at home office or even a game room. The sky is the limit when it comes to what BasementRemodeling.com can deliver. Now is the time to have your wildest dreams come true!
Perfect Basement Remodel for Entertaining your guests - Gaithersburg, MD ,

BasementRemodeling.com

Basement Finishing / Remodeling, Potomac, MD

BasementRemodeling.com

Perfect Basement Remodel for Entertaining your guests - Gaithersburg, MD ,

BasementRemodeling.com

Basement Finishing and Remodeling, Vienna, VA

BasementRemodeling.com
GO TO BASEMENT IDEAS
Worry-Free Basement Finishing and Remodeling in Hamilton, VA
BasementRemodeling.com offers basement renovation and finishing services in Hamilton, Virginia (Loudoun County). We have over a decade of experience, are completely licensed and insured, and have a well-educated and competent workforce. You won't have to worry about anything with BasementRemodeling.com taking care of your basement renovation!
Homeowners of Hamilton, VA, this is your chance to get your basement the makeover you have always dreamed of! Just use our online-quote tool below to get an idea of the pricing, or schedule your free in-home consultation right away and our project consultant will visit your home to go over your plans.
OUR PROCESS