Basement Finishing in Loudoun county, Virginia
The best basement finishing company in Northern Virginia, Loudoun County. BasementRemodelling.com can help transform your basement into the best space in your home.
Countless Satisfied Customers
Out of the 900 finished basement projects that BasementRemodelling.com has taken on since its inception in 2006, all of its customers can attest to delivering the finest services in the remodeling industry. Most of these projects have been based right here in Loudoun County, Virginia.
VIEW PORTFOLIO
Why Basementremodeling.com is the Best Choice for Your Basement Finishing Project
Most Reliable Basement Contractors in Loudoun County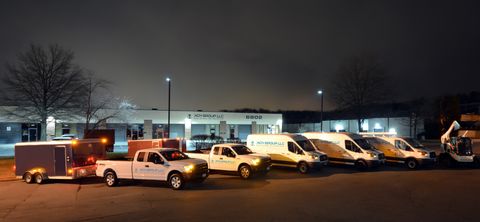 As BasementRemodelling.com has expanded over 15 years, so have our warehouses. We now have 10 warehouses located in the DMV area. This enables us to make our services time-efficient, have quicker access to materials, and stress-free delivery of finished basement services. You don't want your basement remodel to take forever: our average project only lasts round 2 months!
Featured on CNBC
BasementRemodeling.com was featured on House Smarts, which was aired on CNBC. This basement is located in Potomac, MD, and was completed by BasementRemodeling.com (ex- Basement Masters) during the Spring of 2019 for Mr. and Mrs. Terlinsky. Our whole team thanks Alan and Joan for the opportunity to make their dream basement come true.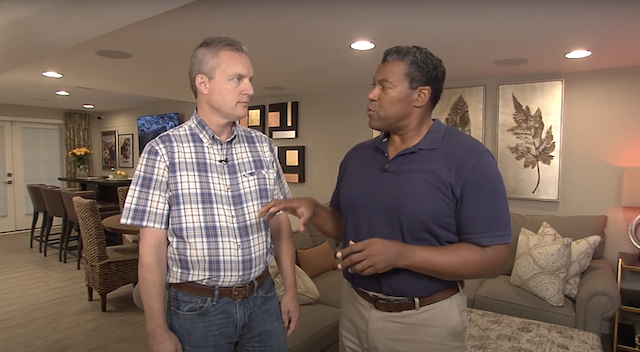 We love our clients and they love us!
Want to know what our past clients have to say about their basement remodeling experiences with BasementRemodeling.com?
MORE REVIEWS
The overwhelmingly positive reception from our clients makes BasementRemodeling.com stand out from other basement remodeling companies in Maryland, Northern Virginia (NOVA) and DC. It definitely means something to us, and we think it should mean something to you, too!
Sky Is The Limit
With BasementRemodeling.com's extensive catalogue of basement ideas, you can not only gain inspiration but see for yourself how high-quality, refined and inventive our basement remodeling services are. We create solutions for problems that will make your space feel like home. There is no such thing as a space too small or too tough for us to take on. All we need is your input, and we will deliver the output exactly as you envision it.
Perfect Basement Remodel for Entertaining your guests - Gaithersburg, MD ,

BasementRemodeling.com

Basement Finishing / Remodeling, Potomac, MD

BasementRemodeling.com

Perfect Basement Remodel for Entertaining your guests - Gaithersburg, MD ,

BasementRemodeling.com

Basement Finishing and Remodeling, Vienna, VA

BasementRemodeling.com
GO TO BASEMENT IDEAS
Basement Renovation Services Now in Loudoun County, Virginia
We deliver only the best of the best and promise nothing less. With BaementRemodelling.com, you have the chance to make the most out of your basement space.
BasementRemodeling.com distinguishes itself from other basement remodeling firms due to the overwhelmingly favorable response from our clientele. See for yourself!
So what are you waiting for? Get your basement finishing process started with a free in-home consultation today!
If you are looking for information about a more specific location in Loudoun County, checkout the towns we had pleasure serving in the past: Ashburn, Hamilton, Leesburg.
OUR PROCESS