Basement Finishing and Remodeling Services in Virginia
The Most Trustworthy Local Basement Remodeling Company in Virginia. Professional basement renovation services in Virginia and the surrounding DMV region that you can rely on!
900+ Finished Basements
We have amassed a remarkable portfolio over 15 years as Virginia's leading basement finishing contractor. Please browse through our completed projects to find your next basement makeover ideas.
VIEW PORTFOLIO
The Best Contractor For Your Basement Project
Basement Remodeling Made Easy For Virginia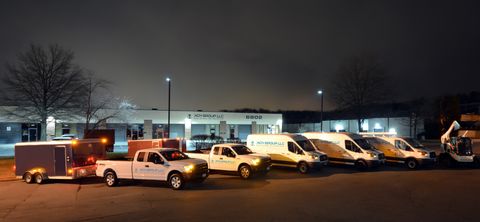 Our emphasis is on quick execution and reliable timeliness, which is why we have multiple sites around Virginia, Washington DC, and Maryland.

This guarantees that the staff access a warehouse close to your home. You'll collaborate closely with the team, who will keep you up to speed on the progress of your basement remodel. With us as your basement contractor, you'll discover a straightforward approach, convenient construction, and in-depth management.

Get a free estimate today by clicking the button below, and find out how much your basement remodeling ideas will cost in Virginia.
Featured on CNBC
BasementRemodeling.com was featured on House Smarts, which was aired on CNBC. This basement is located in Potomac, MD, and was completed by BasementRemodeling.com (ex- Basement Masters) during the Spring of 2019 for Mr. and Mrs. Terlinsky. Our whole team thanks Alan and Joan for the opportunity to make their dream basement come true.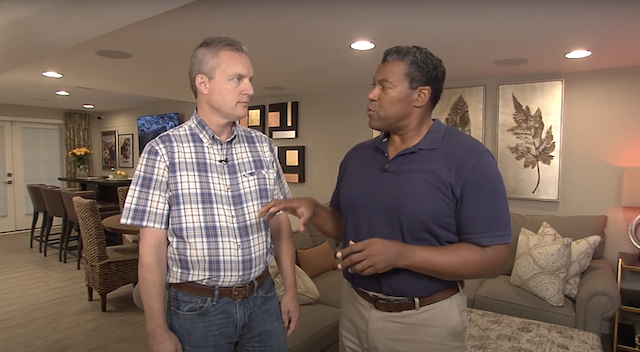 We love our clients and they love us!
Want to know what our past clients have to say about their basement remodeling experiences with BasementRemodeling.com?
MORE REVIEWS
The overwhelmingly positive reception from our clients makes BasementRemodeling.com stand out from other basement remodeling companies in Maryland, Northern Virginia (NOVA) and DC. It definitely means something to us, and we think it should mean something to you, too!
Basement Remodeling Ideas That Are Personal To You
When it comes to your new basement renovation project, the sky is the limit. With elaborate floor patterns or wall treatments that make you feel at ease, you may let your personality come through.

You may put your unique touch to any space, whether it's a basement bar or a gym to exercise in after work.

You can install railings for easier access or protect your basement in case of floods with waterproofing; the choice is entirely yours. With a qualified and experienced crew on your side, you can transform your empty basement into practically whatever your mind can conjure up.

These creative basement remodeling ideas can get you started on the right track.
Perfect Basement Remodel for Entertaining your guests - Gaithersburg, MD ,

BasementRemodeling.com

Basement Finishing / Remodeling, Potomac, MD

BasementRemodeling.com

Perfect Basement Remodel for Entertaining your guests - Gaithersburg, MD ,

BasementRemodeling.com

Basement Finishing and Remodeling, Vienna, VA

BasementRemodeling.com
GO TO BASEMENT IDEAS
Basement Finishing in Virginia: Schedule your in-home consultation now!
Do you remember that vacant room below where you've been keeping old clothing, tools, and toys? What if BasementRemodeling.com transformed into a new office, a new home theatre, or a new billiard room?
Whether you need a little basement makeover or a large one, a local, family-owned basement remodeling firm that has shown to be a helping hand in the community can assist. Schedule your free in-home consultation now to be visited by our representative to go over your plans and talk about your vision of the basement remodel.
After you've had your consultation, you'll know what to expect from the result after construction is completed. You can be sure you'll be well-informed throughout the process, and we will treat your basement remodeling project the same way we would treat a remodel in our own home.
Virginia counties/locations we service: Loudon County, Fauquler County, Prince William County, Falls Church, Arlington, Fairfax County
OUR PROCESS