Basement Finishing in Fauquier County, VA
Basementremodeling.com: a family-owned and operated basement finishing and remodeling business. We provide the most inventive basement design concepts and expert basement renovation services in Fauquier County, VA.
A Portfolio of our Basement Projects
Founded in 2006, we serve clients throughout Maryland, Northern Virginia, and Washington, DC. We have completed over 900 big basement restorations, many of which were for homeowners in and around Fauquier County, VA.

Our knowledgeable crew can handle everything from windows to shelves to ceilings and flooring. Expect a clean and elegant design that won't break the wallet, as well as unrivaled customer service. Do you want to redo your living space completely? We can work with you to make the most of your money to turn your basement into something timeless that you and your family can enjoy for years to come.
VIEW PORTFOLIO
We Are The Most Experienced Contractor with a Passion for Basement Remodeling
Basement Remodeling Experts that are Local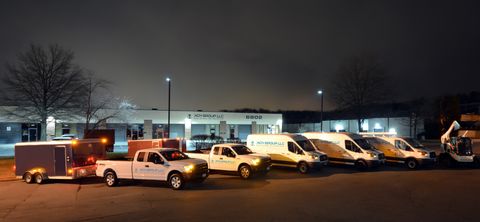 Because of our strategically placed warehouses, you can expect quick delivery of products and materials. We have 10 warehouse locations all over the DMV area, which provide a vast assortment of materials and rapid and efficient service. Most of our projects take just 2 months! Few basement finishing contractors can provide such an quick turn around.
Featured on CNBC
BasementRemodeling.com was featured on House Smarts, which was aired on CNBC. This basement is located in Potomac, MD, and was completed by BasementRemodeling.com (ex- Basement Masters) during the Spring of 2019 for Mr. and Mrs. Terlinsky. Our whole team thanks Alan and Joan for the opportunity to make their dream basement come true.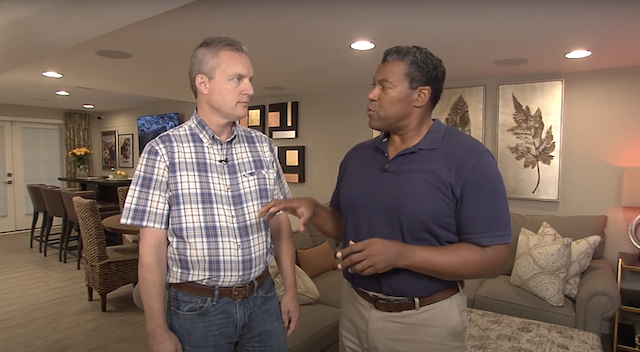 We love our clients and they love us!
Want to know what our past clients have to say about their basement remodeling experiences with BasementRemodeling.com?
MORE REVIEWS
The overwhelmingly positive reception from our clients makes BasementRemodeling.com stand out from other basement remodeling companies in Maryland, Northern Virginia (NOVA) and DC. It definitely means something to us, and we think it should mean something to you, too!
Ideas for Your Basement Remodel!
Our award-winning staff will work with you to design a space that enriches your lifestyle, whether it's an extra bathroom, a playroom for the kids, or a home gym. For ideas, have a look at the examples from our catalogue that we put together for you.

Looking for more inspiration? You may have seen some of our work on CNBC.
Perfect Basement Remodel for Entertaining your guests - Gaithersburg, MD ,

BasementRemodeling.com

Basement Finishing / Remodeling, Potomac, MD

BasementRemodeling.com

Perfect Basement Remodel for Entertaining your guests - Gaithersburg, MD ,

BasementRemodeling.com

Basement Finishing and Remodeling, Vienna, VA

BasementRemodeling.com
GO TO BASEMENT IDEAS
Basement Finishing Services: Now in Fauquier County, VA
We are delighted to report that we have been featured on Angie's List for 5 years as a result of our services and that we have been awarded the Best of Houzz service award for over 10 years, which testifies to our commitment to our clients.
Our procedure is simple and quick. Fill out our online form below to get an instant online quote. Then, feel free to schedule a free in-home consultation to be visited by our project consultant to go over your vision for your basement. For more details about our workflow, click the button below.
Join our hundreds of satisfied clients and allow us to assist you in realizing your remodeling ambitions!
If you are looking for information on a more specific town within Fauquier County, check out our basement remodels in Warrenton!
OUR PROCESS