Basement Remodeling and Finishing in Warrenton, VA
Our local, family-owned company is your basement contractor of choice if you wish your basement to be more than just storage space.
Remodeling Basements since 2006
Yes, that's right! BasementRemdoeling.com has provided basement remodeling, renovating and finishing services for the last 15 years in the Warrenton, VA area! In this time, we have transformed over 900 basements, and the count keeps increasing. You can browse through our portfolio to see how much BasementRemodeling.com is capable of.
VIEW PORTFOLIO
See why we're the most trusted basement remodeling company
Best Basement Company - Now Serving Warrenton, VA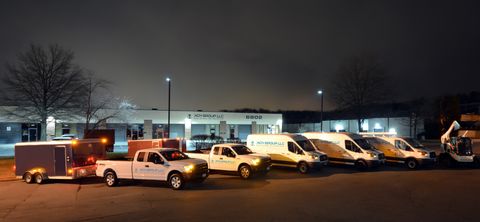 BasementRemodeling.com understands how important it is that your projects are completed on time – because it can be frustrating and costly if you project is delayed. This is why we have 10 locations in the DMV area, each in close proximity to the areas that they serve, including Warrenton, VA.

The average basement project with BasementRemodleing.com takes 2 months to complete, and you can easily find out the rough cost of your renovation in under 60 seconds by using our Get Online Quote tool !
Featured on CNBC
BasementRemodeling.com was featured on House Smarts, which was aired on CNBC. This basement is located in Potomac, MD, and was completed by BasementRemodeling.com (ex- Basement Masters) during the Spring of 2019 for Mr. and Mrs. Terlinsky. Our whole team thanks Alan and Joan for the opportunity to make their dream basement come true.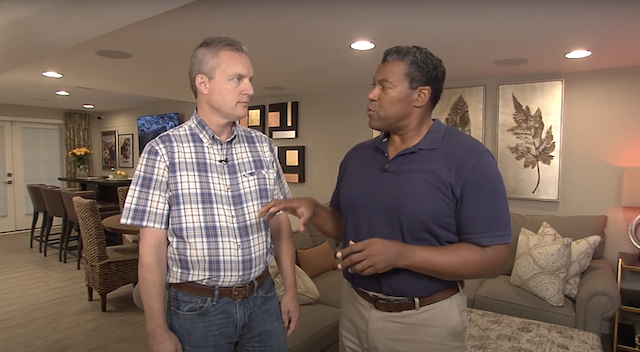 We love our clients and they love us!
Want to know what our past clients have to say about their basement remodeling experiences with BasementRemodeling.com?
MORE REVIEWS
The overwhelmingly positive reception from our clients makes BasementRemodeling.com stand out from other basement remodeling companies in Maryland, Northern Virginia (NOVA) and DC. It definitely means something to us, and we think it should mean something to you, too!
Creative Basements Ideas
The sky is the limit when it comes to what BasementRemodeling.com can turn your basement into. Don't hesitate to be open and honest with what you want your basement to be like at the end of a project because this will ensure that BasementRemodling.com can work with you in delivering exactly what you want.

Not sure what you want? No problem! Here are some creative basement ideas that are currently trending for you to browse. Some of which them have been executed by BasementRemodeling.com in Warrenton, VA. Whether you're dream of a cinema in a basement, a game room or even a guest bedroom, it's all possible, and you can see exactly how!
Perfect Basement Remodel for Entertaining your guests - Gaithersburg, MD ,

BasementRemodeling.com

Basement Finishing / Remodeling, Potomac, MD

BasementRemodeling.com

Perfect Basement Remodel for Entertaining your guests - Gaithersburg, MD ,

BasementRemodeling.com

Basement Finishing and Remodeling, Vienna, VA

BasementRemodeling.com
GO TO BASEMENT IDEAS
Basement Remodeling and Finishing in Warrenton, VA
Instead of realizing the basement's full potential, most homeowners neglect it and utilize it as a storage room. They don't realize that a well-designed basement area may not only give your family more comfortable space to be together. As a top basement renovation contractor, BasementRemodeling.com understands that remodeling your basement may significantly help you increase your home's total worth.
Basement remodeling is not only less labor and time consuming, but it also makes better use of the existing space. You could turn it into a bedroom with all of the necessary conveniences, or you could use it for several other things. Just schedule a free in-home consultation with our project consultant to find out how we can help you make the most out of your basement space.
OUR PROCESS