Basement Remodeling and Finishing in Upper Marlboro, MD
For over 15 years, we have delivered the best basements in the Upper Marlboro, Maryland region as a local, family-owned business. It's simple to get started; get an online quotate now!
Our job is to assist you in upgrading your home!
Please take a look at the basement remodels we've done in the past! We have amassed a sizable portfolio over a decade in business. Get inspired by the numerous inventive basement renovations that have been accomplished and showcased in our gallery. A wet bar, a child's playroom, an extra bathroom, an office, or your gym are only some of the options!
VIEW PORTFOLIO
We're More Than Just A Contractor
Basement Remodeling in Upper Marlboro at Your Fingertips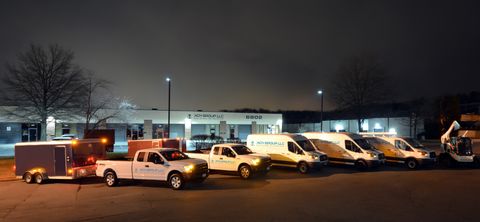 The word "convenient" is an understatement. This is ideal for folks in Prince George's County since our finished basement firm is always in touch. Construction typically takes two to three months to complete, so we value your time. Are you ready to begin? Get your free online quote right now!
Featured on CNBC
BasementRemodeling.com was featured on House Smarts, which was aired on CNBC. This basement is located in Potomac, MD, and was completed by BasementRemodeling.com (ex- Basement Masters) during the Spring of 2019 for Mr. and Mrs. Terlinsky. Our whole team thanks Alan and Joan for the opportunity to make their dream basement come true.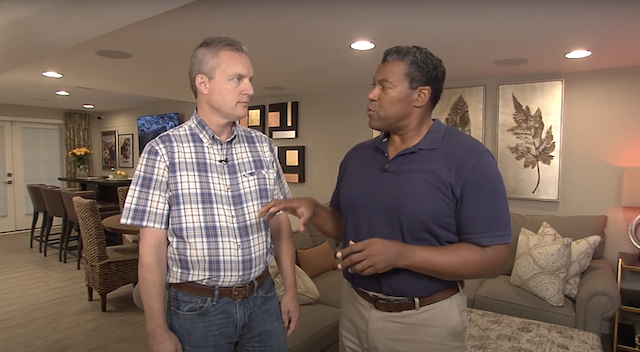 We love our clients and they love us!
Want to know what our past clients have to say about their basement remodeling experiences with BasementRemodeling.com?
MORE REVIEWS
The overwhelmingly positive reception from our clients makes BasementRemodeling.com stand out from other basement remodeling companies in Maryland, Northern Virginia (NOVA) and DC. It definitely means something to us, and we think it should mean something to you, too!
Check out the basement finishing ideas we've gathered for you
All colors work well in a basement design; however, a little help is required to determine what works best for you, which is where we come in. With our years of expertise, we have amassed a wealth of information that will assist you in determining what works best for you. When you choose us as your basement finishing contractor, we put your preferences and budget first. Examine our samples carefully and select a concept that strikes out you. Basements may be designed in various designs, so let's choose one that works for you and bring it to life together!

Choosing to remodel your basement is a great way to increase the value of your house and create a useable space.

We will make it easy to remodel your basement and walk you through each process stage, from preparing the area for the building to putting the final touches.
Perfect Basement Remodel for Entertaining your guests - Gaithersburg, MD ,

BasementRemodeling.com

Basement Finishing / Remodeling, Potomac, MD

BasementRemodeling.com

Perfect Basement Remodel for Entertaining your guests - Gaithersburg, MD ,

BasementRemodeling.com

Basement Finishing and Remodeling, Vienna, VA

BasementRemodeling.com
GO TO BASEMENT IDEAS
Basement Remodeling Company That Will Not Dissapoint
We are proud to be a family-owned firm that has received several accolades from recognized organizations. When we complete a project, customer happiness is at the top of our priority list. Being top-rated or highlighted on CNBC isn't enough. We will assist you in any way because we want you to have the finest basement remodeling experience possible.
Schedule your free in-home consultation with us now if you're ready to get started on your basement project! Otherwise, click the icon below to learn more about how we work.
OUR PROCESS