Basement Remodeling and Finishing Services in Silver Spring, MD
Professional and coordinated basement finishing services from a local, family-owned business.
Hundreds of basements completed in Silver Spring, MD!
Since 2006, we have been bringing professionalism and speed to the basement remodeling process. In and around Silver Spring, MD, our basement remodeling firm has completed over 900 jobs.

We can help you change your basement into a lovely room for entertaining guests, getting work done, or simply resting, whether you're remodeling, renovating, or completing it!

Now is the time to go through our Portfolio to discover what we've been able to do in Silver Spring, MD and beyond!
VIEW PORTFOLIO
We'll give you a basement you can be proud of!
Licensed Basement Contractors in Silver Spring, MD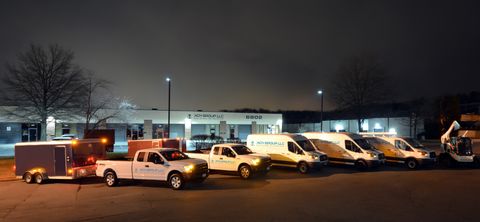 With various warehouses around the MD region, our basement remodeling firm can provide the convenience and efficiency you require to ensure the success of your project.

Because we have a warehouse in Silver Spring, MD, we can complete your job quickly and easily. Warehouses are strategically positioned around Maryland to guarantee that you have all the assistance you require for your project and that products are delivered as soon as feasible.

To get an estimate for our basement finishing services, click on the Get an Instant Quote button.
Featured on CNBC
BasementRemodeling.com was featured on House Smarts, which was aired on CNBC. This basement is located in Potomac, MD, and was completed by BasementRemodeling.com (ex- Basement Masters) during the Spring of 2019 for Mr. and Mrs. Terlinsky. Our whole team thanks Alan and Joan for the opportunity to make their dream basement come true.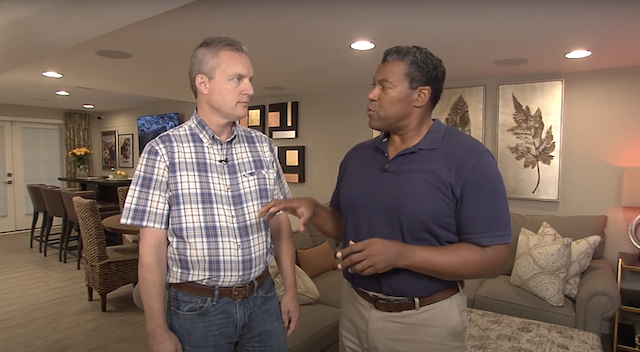 We love our clients and they love us!
Want to know what our past clients have to say about their basement remodeling experiences with BasementRemodeling.com?
MORE REVIEWS
The overwhelmingly positive reception from our clients makes BasementRemodeling.com stand out from other basement remodeling companies in Maryland, Northern Virginia (NOVA) and DC. It definitely means something to us, and we think it should mean something to you, too!
Do you need some ideas for completing your project?
We've got your back! Please browse through our numerous completed projects or contact our finished basement company for more basement ideas based on your space.

BasementRemodeling.com has assisted clients with a wide range of basement renovations, including family entertainment areas and playrooms, as well as wine cellars and music rooms.

Our Interior Decorating Team guarantees the ultimate basement remodeling experience in creating your ideal space!

The options are truly limitless. Check out some of our design concepts listed below.
Perfect Basement Remodel for Entertaining your guests - Gaithersburg, MD ,

BasementRemodeling.com

Basement Finishing / Remodeling, Potomac, MD

BasementRemodeling.com

Perfect Basement Remodel for Entertaining your guests - Gaithersburg, MD ,

BasementRemodeling.com

Basement Finishing and Remodeling, Vienna, VA

BasementRemodeling.com
GO TO BASEMENT IDEAS
Why Do Our Silver Spring, MD Customers Love Our Finished Basement Company?
Connect with the most dependable basement finishing contractor in Silver Spring, MD now. We know that basement improvement doesn't have to be a headache after more than 15 years in the basement finishing industry!
We are devoted to giving an enhanced experience from start to end, with clear communication, unsurpassed expertise, reasonable estimates, and stunning outcomes.
When you choose our basement finishing services, you hire specialists who will deliver the results you desire!
There will be no need to bother about permits, design coordination, or even finishing touches. We will see your project through to completion with results you will be thrilled with.
OUR PROCESS