Best-Rated Basement Design and Finishing in the Rockville area
We are a professional and family-driven basement finishing company. We deliver the most innovative basement design ideas and remodeled basements in the Rockville, Maryland area.
An Award-Winning Basement Design Portfolio
Founded in 2006, we serve clients of the Maryland, Virginia, and DC areas. We have finished over 900 large basement renovations—many for homeowners right here in and around Rockville, MD, in Montgomery County. Our expert staff has you covered from windows, to shelving, to ceilings and floors. Expect sleek and stylish design that won't break the bank and a customer service experience that cannot be beat.

Looking for a total redesign of your space? We can maximize your budget to remodel your basement into something timeless that you and the whole family will love for years to come.
VIEW PORTFOLIO
Why You Can Trust us with your Basement Finishing
Basement Renovation Near You: Our Warehouses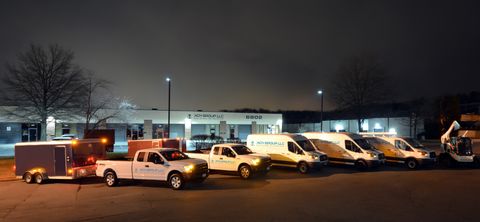 Our centrally located warehouses mean that you can expect fast delivery for products and materials. We have four warehouse locations, two of which are in Montgomery County. This ensures quick turn around times and minimal wait time. An average project takes just over 2 months! No other basement remodeling contractor can compete with such efficiency.
Featured on CNBC
BasementRemodeling.com was featured on House Smarts, which was aired on CNBC. This basement is located in Potomac, MD, and was completed by BasementRemodeling.com (ex- Basement Masters) during the Spring of 2019 for Mr. and Mrs. Terlinsky. Our whole team thanks Alan and Joan for the opportunity to make their dream basement come true.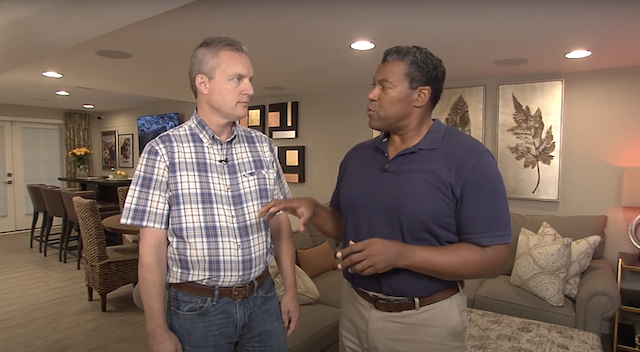 We love our clients and they love us!
Want to know what our past clients have to say about their basement remodeling experiences with BasementRemodeling.com?
MORE REVIEWS
The overwhelmingly positive reception from our clients makes BasementRemodeling.com stand out from other basement remodeling companies in Maryland, Northern Virginia (NOVA) and DC. It definitely means something to us, and we think it should mean something to you, too!
Inspiration for Your Basement Renovation!
Whether it's an extra bathroom, playroom for the kids, or home gym, our award-winning team will work with you to create a space that elevates your lifestyle.

Browse through some of our completed projects for inspiration below.

Looking for even more ideas? Some of our most popular designs can be found throughout Rockville and the surrounding Ellicott City and Ogden areas. You may have even seen our work featured on CNBC.
Perfect Basement Remodel for Entertaining your guests - Gaithersburg, MD ,

BasementRemodeling.com

Basement Finishing / Remodeling, Potomac, MD

BasementRemodeling.com

Perfect Basement Remodel for Entertaining your guests - Gaithersburg, MD ,

BasementRemodeling.com

Basement Finishing and Remodeling, Vienna, VA

BasementRemodeling.com
GO TO BASEMENT IDEAS
Basement Finishing and Remodeling in Rockville, MD
We are proud to say that we have been featured on Angie's List for 5 years as a result of our "Super Service" and, for almost 10 years, we have been recognized with the Best of Houzz service award which also speaks to the dedication we have to our clients.
Ready to get started? Our process is quick and easy. Simply fill out our online form below for an instant quote.

What can you expect?
Efficiency! With our centrally located warehouses, our team is able to guarantee speedy and efficient delivery and service.
Great Quality and Low Hassle! Our experienced project team will assist you in ensuring you have the right contractors and all the proper permits.

Join our hundreds of happy customers and let us assist you by bringing your basement renovation dreams to life today.
OUR PROCESS