Basement Finishing and Remodeling in Olney, MD
A professional and coordinated approach to your Basement Finishing or Remodeling project from a local, family-owned business now in Olney, MD
View our completed basement remodeling projects
BasementRemodeling.com is an award-winning basement finishing and renovation company with more than 15+ years of experience. Please look at the projects we completed in and around Olney, MD. Your basement may be next!


VIEW PORTFOLIO
We'll transform your basement into a space of your dream!
Bbasement trends are always close at hand!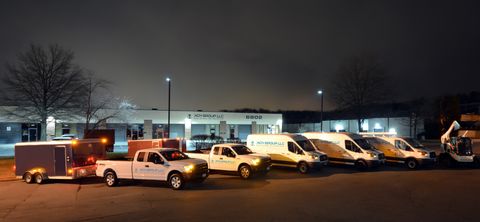 In Maryland, we have several warehouses that are strategically positioned around Olney, MD, to guarantee that your assigned crew has all the assistance and materials required for your project are delivered as soon as possible. Thanks to that, our average project takes just around 2 months!

To get an estimate for our basement finishing services in Olney, MD, click on the Get an Instant Quote to fill out a form and receive the estimate in under 60 seconds.
Featured on CNBC
BasementRemodeling.com was featured on House Smarts, which was aired on CNBC. This basement is located in Potomac, MD, and was completed by BasementRemodeling.com (ex- Basement Masters) during the Spring of 2019 for Mr. and Mrs. Terlinsky. Our whole team thanks Alan and Joan for the opportunity to make their dream basement come true.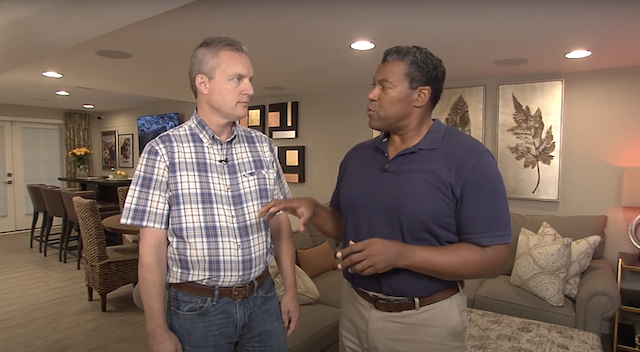 We love our clients and they love us!
Want to know what our past clients have to say about their basement remodeling experiences with BasementRemodeling.com?
MORE REVIEWS
The overwhelmingly positive reception from our clients makes BasementRemodeling.com stand out from other basement remodeling companies in Maryland, Northern Virginia (NOVA) and DC. It definitely means something to us, and we think it should mean something to you, too!
Basement Remodeling Concepts
There is so much you can do with the extra room in your basement. We have seen basements changed into various rooms throughout our years of servicing Olney, MD as a basement renovation contractor!

We have uilt music rooms for individuals who are ready to rock, as well as bathrooms, fitness rooms, and playrooms.

Please take a peek at the basement ideas that inspired us to create the basement of our clients' dreams. We have the experience and enthusiasm to bring the basement of your dreams to reality since we are an award-winning basement renovation company that has been in business since 2006.

We wish to assist you in making your aspirations a reality! Below is a collection of rooms that you may browse to obtain ideas for your next basement makeover.
Perfect Basement Remodel for Entertaining your guests - Gaithersburg, MD ,

BasementRemodeling.com

Basement Finishing / Remodeling, Potomac, MD

BasementRemodeling.com

Perfect Basement Remodel for Entertaining your guests - Gaithersburg, MD ,

BasementRemodeling.com

Basement Finishing and Remodeling, Vienna, VA

BasementRemodeling.com
GO TO BASEMENT IDEAS
Olney, MD Basements Remodeled and Finished
Basementremodeling.com is the crew to call if you need a diligent and responsive basement renovation contractor.
Trust in our knowledge and the numerous finished basements we have behind our belt. We will be available to answer all of your inquiries and concerns from start to finish. We'll handle every part of your basement makeover, from permits to finishing touches.
Make an appointment for your free in-home consultation now! If you live in Olney, MD and are looking for a completely trained, licensed, and experienced basement contractor, contact us today for a free quote!
Are you still not convinced? To discover more about who we are, what we do, and how we do it, please click the icon below!
OUR PROCESS