Basement Finishing and Remodeling Services in Germantown, MD
BasementRemodeling.com is a fully licensed and insured basement remodeling company with over 15 years of expertise. We are eager to take on your basement renovation. Get your free online quote right now!
View our collection of basement remodeling jobs
BasementRemodeling.com has been in operation since 2006. We have built a reputation for providing our clients with the finest basements possible.

Take a look at some of our finished basement projects and envision what we might do in your basement.
VIEW PORTFOLIO
We'll make your basement look amazing!
Basement Finishing for Germantown, MD Residents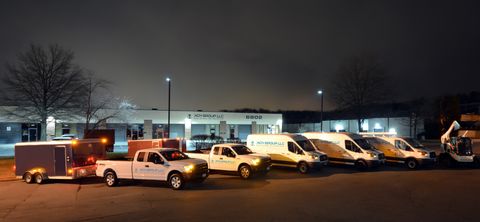 Our basement remodeling firm operates rapidly thanks to the numerous warehouses scattered across the entire DMV area, which allows for competitive project completion timeframes.

Our basement renovation projects are completed in an average of 2 months! Schedule your free in-home consultation now if you're ready to get started!
Featured on CNBC
BasementRemodeling.com was featured on House Smarts, which was aired on CNBC. This basement is located in Potomac, MD, and was completed by BasementRemodeling.com (ex- Basement Masters) during the Spring of 2019 for Mr. and Mrs. Terlinsky. Our whole team thanks Alan and Joan for the opportunity to make their dream basement come true.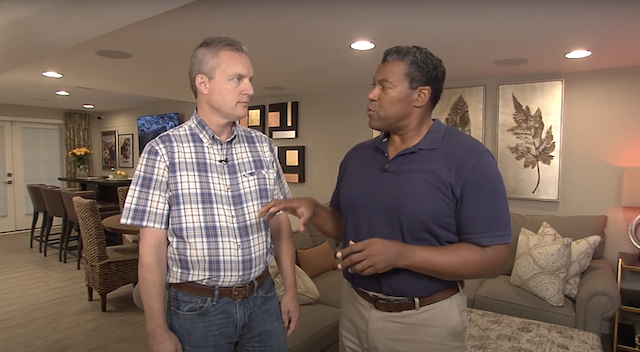 We love our clients and they love us!
Want to know what our past clients have to say about their basement remodeling experiences with BasementRemodeling.com?
MORE REVIEWS
The overwhelmingly positive reception from our clients makes BasementRemodeling.com stand out from other basement remodeling companies in Maryland, Northern Virginia (NOVA) and DC. It definitely means something to us, and we think it should mean something to you, too!
Visualize your basement remodel!
There are several basement remodeling ideas to choose from. Don't know how to visualize your basement renovation? We've gathered many basement design ideas for your consideration, some of which have already been executed for prior clients.

There are suggestions on building a fireplace, where to put a TV, how to raise a bathroom, and how to make a basement feel more open and spacious.

To better use your space, consider building a laundry room, tearing down walls, or installing additional built-in storage choices. We will assist you in making the most of your basement, regardless of its size, layout, or budget.
Perfect Basement Remodel for Entertaining your guests - Gaithersburg, MD ,

BasementRemodeling.com

Basement Finishing / Remodeling, Potomac, MD

BasementRemodeling.com

Perfect Basement Remodel for Entertaining your guests - Gaithersburg, MD ,

BasementRemodeling.com

Basement Finishing and Remodeling, Vienna, VA

BasementRemodeling.com
GO TO BASEMENT IDEAS
Germantown, MD Can Now Enjoy The Best Basement Remodeling Services
Do not put off contacting BasementRemodeling.com! We will collaborate with you to design the basement of your dreams.
You will be allocated a project manager to monitor your project and keep you updated on our progress daily.
Our designers will guarantee that your concept of an ideal basement is realized, and our lead carpenters will carry it out flawlessly.
BasementRemodeling.com adheres to quality at all times, regardless of the size or scale of the project. We take tremendous satisfaction in our work and treat every one of our customers as if they were family. There is no better basement finishing contractor in Maryland.
BasementRemodeling.com is always on time, always available, and always a pleasure to work with. It is really simple to get started. Click on the link below to see an outline of the basic steps to get your project started right away.
OUR PROCESS