Basement Finishing and Remodeling in Bethesda, MD
Providing professional and efficient basement finishing and remodeling services to Bethesda, MD for over 15 years.
Check Out Our Portfolio
Our basement finishing firm joined the market in 2006, intending to provide beautiful and refined basement remodeling while providing a great client experience from beginning to end.

Today, our award-winning team is pleased to report that we have maintained our commitment to our clients.

Click through our portfolio to discover how we combine excellent artistry and attention to detail into our work to create a distinctly your place.
VIEW PORTFOLIO
Our quality speaks for itself
Local and Reliable Basement Remodeling Company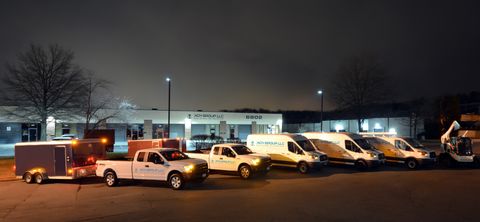 We are committed to helping our community and providing basement renovation services from our Bethesda, MD branch.

Give us a call to talk over the details of your project, and we'll handle it from there. So you don't have to worry about inspections, permits, or subcontractors: we handle the entire project workflow for you.

Our local location ensures unrivaled speed of service - an average project takes just 2 months!
Featured on CNBC
BasementRemodeling.com was featured on House Smarts, which was aired on CNBC. This basement is located in Potomac, MD, and was completed by BasementRemodeling.com (ex- Basement Masters) during the Spring of 2019 for Mr. and Mrs. Terlinsky. Our whole team thanks Alan and Joan for the opportunity to make their dream basement come true.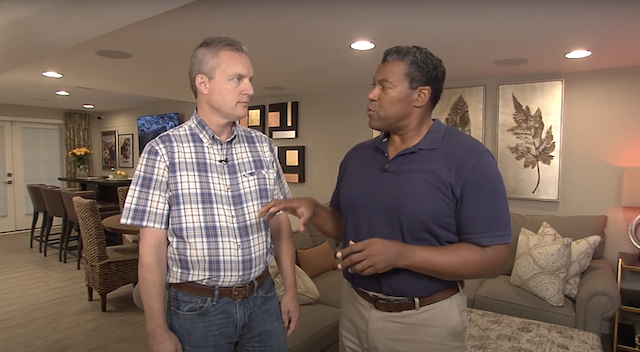 We love our clients and they love us!
Want to know what our past clients have to say about their basement remodeling experiences with BasementRemodeling.com?
MORE REVIEWS
The overwhelmingly positive reception from our clients makes BasementRemodeling.com stand out from other basement remodeling companies in Maryland, Northern Virginia (NOVA) and DC. It definitely means something to us, and we think it should mean something to you, too!
Browse Our Clients' Favorite Basement Remodeling Ideas!
Remodeling the basement may be stressful; everything from the color to the floorplans can be daunting. That is where we can help!

Basementremodeling.com has remodeled basements all around the DMV region and can get you any basement design you want or help you locate one that is suitable for you. We can duplicate one of those concepts or assist you to come up with your own as your completed basement company.

Basement remodeling is a serious business that you must plan carefully; be assured, we can assist you in creating the ideal basement.
Perfect Basement Remodel for Entertaining your guests - Gaithersburg, MD ,

BasementRemodeling.com

Basement Finishing / Remodeling, Potomac, MD

BasementRemodeling.com

Perfect Basement Remodel for Entertaining your guests - Gaithersburg, MD ,

BasementRemodeling.com

Basement Finishing and Remodeling, Vienna, VA

BasementRemodeling.com
GO TO BASEMENT IDEAS
Bethesda, MD Best Basement Remodeling and Finishing Services
BasementRemodeling.com offers complete basement renovation and finishing services in Bethesda, MD! We're highly regarded and experienced, with a diverse portfolio of projects ranging in size and complexity.
When you schedule your in-home consultation, our consultant will visit your place to show you our designs for the house and listen to your feedback on the project. We will guarantee that your home's privacy is preserved once the basement remodeling begins.
We'd love to assist you in designing the space once we've done your new home renovation, just as we've helped many others in Bethesda, MD.
Visit the link below to discover more about our approach, who we are, and why we are one of Maryland's top-rated basement finishing contractors!
OUR PROCESS