Family-Owned Basement Remodeling Company in Ellicott City, MD
We are a fully insured and licensed finished basement company with over a decade of experience.
900+ Versatile Basement Renovations
Gain some inspiration for your next basement remodel. We take pride in showing off our work, whether it be a new office space, or an updated living area, we've got ideas for you.
VIEW PORTFOLIO
Why we're the right choice for your next basement project
Highly Awarded Basement Remodeling Company Near You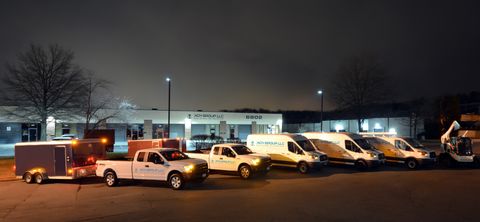 We service areas all across Howard County, including Ellicott City and Columbia. Our reliable team will guide you through the process from start to finish, through design, construction, and final touches. We take pride in our reliability and love to bring new life to homes across Maryland.

If you reside in the above areas, our nearest warehouse to you is at 1680 East Gude Dr, STE 313, Rockville, MD 20850. That ensures quick turnaround and efficient execution of all your orders.

Ready to get started? Schedule your free in-home consultation today to get your basement remodel underway!
Featured on CNBC
BasementRemodeling.com was featured on House Smarts, which was aired on CNBC. This basement is located in Potomac, MD, and was completed by BasementRemodeling.com (ex- Basement Masters) during the Spring of 2019 for Mr. and Mrs. Terlinsky. Our whole team thanks Alan and Joan for the opportunity to make their dream basement come true.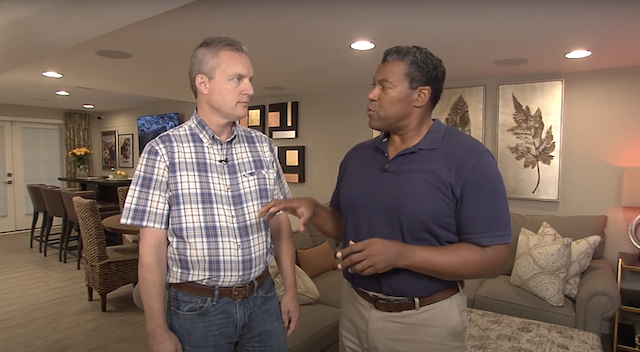 We love our clients and they love us!
Want to know what our past clients have to say about their basement remodeling experiences with BasementRemodeling.com?
MORE REVIEWS
The overwhelmingly positive reception from our clients makes BasementRemodeling.com stand out from other basement remodeling companies in Maryland, Northern Virginia (NOVA) and DC. It definitely means something to us, and we think it should mean something to you, too!
Some Basement Finishing Ideas We Gathered for You
Your basement idea may include hardwood flooring to turn your space into a family room. You may want carpet so you can turn your basement into a comfortable gym. A basement renovation may include fixing bathroom furnishings, adding or replacing sinks, counters, tile and more. We can provide any specification you may have to your basement, floor to ceiling. Anything you dream of, we will make it a reality for you!
Perfect Basement Remodel for Entertaining your guests - Gaithersburg, MD ,

BasementRemodeling.com

Basement Finishing / Remodeling, Potomac, MD

BasementRemodeling.com

Perfect Basement Remodel for Entertaining your guests - Gaithersburg, MD ,

BasementRemodeling.com

Basement Finishing and Remodeling, Vienna, VA

BasementRemodeling.com
GO TO BASEMENT IDEAS
Contact Us Today To Begin The Process of Remodeling Your Basement!
As a family-owned and operated business, we find pride in bringing modern updates to basements around Maryland. We provide expertise and innovative basement ideas that guarantee excellent results for your basement renovation. Basement remodel doesn't have to be a burden, as we will work with you from start to finish creating the best space to suit your home. Trust our team, and we will deliver design and construction quality no other basement contractor will.
Click the button below to find out more about what we do, how we do it, and why we're the company you need!
OUR PROCESS