Professional Basement Remodeling and Finishing in Bel Air, MD
Revamp your basement into the space of your dreams with the help of our professional, transparent and reliable team!
Finished Basements Behind Our Belt
Our clients love our reputable basement finishings that we have completed for so many homes. Check out these basement remodels to see how we ensure only quality projects and keep clients happy!
VIEW PORTFOLIO
An Easy Step-by-Step Process for All Basement Renovations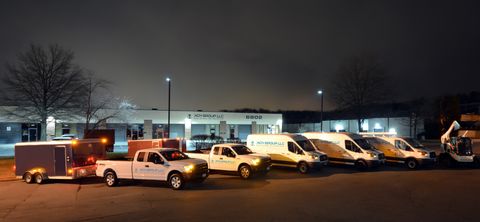 BasementRemodeling.com provides basement remodeling and finishing services to cities across Maryland, including Bel Air! We're top-rated, have extensive experience, and utilize a uniquely organized project timeline to ensure each job is done as quickly as possible, without sacrificing quality. We have multiple warehouses scattered across the entire DMV area - they ensure quick turn around times and guarantee our efficiency!
Find the Perfect Basement Ideas for your Space
We've completed many high quality basement remodel pictures that make it easy to find inspiration. You can review a variety of different options from the perfect basement TV room to a tiny basement remodel that will help you get an idea of what you envision for your space. Our trustworthy and reliable team will make sure your basement remodel turns out exactly the way you want. Take a look at these ideas just what we can do for you.
Finished Basement - Luxurious Movie Theatre, Black Siting

BasementRemodeling.com

Basement Finishing - Music Room, Light Walls

BasementRemodeling.com

Basement Remodeling - Movie theater in black

BasementRemodeling.com

Basement Finishing - Beige Bathroom, White vanity, Mirror

BasementRemodeling.com
GO TO BASEMENT IDEAS
Highly-Rated Basement Remodeling and Finishing in Bel Air, MD
At our licensed and family-owned business, our team wants you to know that you can trust our reputable company to make you feel comfortable throughout the process. You can see the testimonials from previous customers here, and make sure to browse our proftolio as well to see what your basement can become with us as your basement contractor! If you are ready to get started, schedule your in-home consultation right now!
Or, click the button below to learn more about who we are and our workflow!
OUR PROCESS