Licensed Basement Renovation Services in Charles County, MD
Start your basement remodeling project with the number one basement contractor in the DMV area today !
Review Our Completed Basement Designs for Inspiration!
Redoing a basement can be challenging for some, but not for us. Explore some of the works we are most proud of and think what your remodeled basement could look like.
VIEW PORTFOLIO
How We Can Create Your Perfect Basement
15 years of Professional basement renovation services in Charles County, Maryland!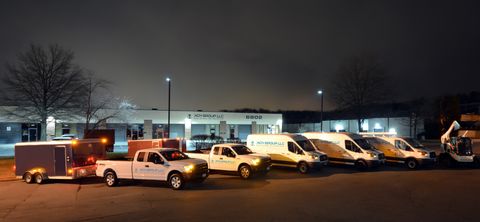 Our nearest warehouse to Charles County is located at 1724 20th St NW Suite 4, Washington, DC 20009.

A great experience with your basement remodeling project is our number one objective, and we aim to fulfill all needs. Charles county is huge, but we are determined to meet your needs and take your basement remodel to the next level. We will ensure that the entire process is smooth; from the initial quote to the final layouts of your new basement, you are our top priority.
Featured on CNBC
BasementRemodeling.com was featured on House Smarts, which was aired on CNBC. This basement is located in Potomac, MD, and was completed by BasementRemodeling.com (ex- Basement Masters) during the Spring of 2019 for Mr. and Mrs. Terlinsky. Our whole team thanks Alan and Joan for the opportunity to make their dream basement come true.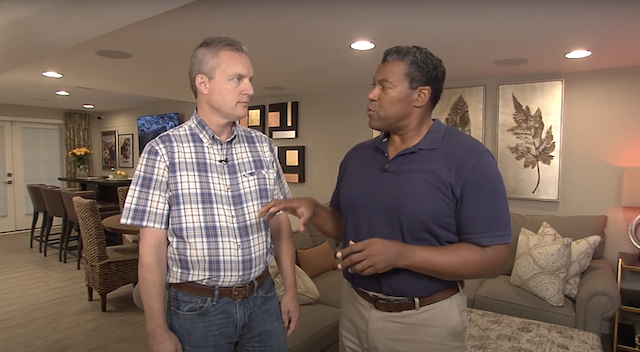 We love our clients and they love us!
Want to know what our past clients have to say about their basement remodeling experiences with BasementRemodeling.com?
MORE REVIEWS
The overwhelmingly positive reception from our clients makes BasementRemodeling.com stand out from other basement remodeling companies in Maryland, Northern Virginia (NOVA) and DC. It definitely means something to us, and we think it should mean something to you, too!
Check Out Basement Remodel Ideas Our Clients Loved!
Remodeling the basement can leave you flustered; from the color, to the floorplans, it can get overwhelming. That is where we come in! After completing jobs all over the DMV area, basementremodeling.com can get you any basement design you desire or help you find one that is perfect for you. As your finished basement company, we can recreate one of those ideas or help you come up with your own. Remodeling basements is serious business and needs to be planned accordingly -- rest assured we can help you create the perfect basement.
Perfect Basement Remodel for Entertaining your guests - Gaithersburg, MD ,

BasementRemodeling.com

Basement Finishing / Remodeling, Potomac, MD

BasementRemodeling.com

Perfect Basement Remodel for Entertaining your guests - Gaithersburg, MD ,

BasementRemodeling.com

Basement Finishing and Remodeling, Vienna, VA

BasementRemodeling.com
GO TO BASEMENT IDEAS
A Basement Finishing Company That Will Leave You Satisfied
Our basement remodel company is determined to promptly finish your basement with ease and minimal disturbance to your lifestyle. Our team holds themselves accountable for any and all jobs that we have received. After we are done with the basement finishing process, we want you to walk in excited to see a newly renovated space curated to your wants and needs. With years of experience on our belt, we aim to maintain a consistent reputation with all clients. We hold our company to the highest standards and hope to see you join our family today.
If you are ready to get started with your basement remodel, schedule your free in-home consultation today!
OUR PROCESS