Basement Remodeling and Finishing Services in Westminster, MD
We are basement remodeling made simple. You can rely on our licensed and experienced finished basement company for most transparent and efficient services.
900+ Projects Finished Around Westminster, MD!
If you're looking for expert basement finishing and remodeling services in the Westminster area, our basement renovation company has been transforming basements into ideal living spaces for over 15 years. See for yourself by browsing through our portfolio.
VIEW PORTFOLIO
Basementremodeling.com: The Best Choice for Your Basement Project
Basement Finishing in Carroll County and beyond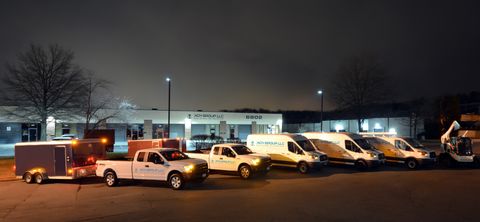 With hundreds of renovated basement projects, we can ensure you that your basement remodeling will be done as quickly and efficiently as possible! We have multiple warehouses scattered around Maryland, including one located in Timonium, MD. With these various locations, we can guarantee efficiency in the remodeling process!

We make it easy to find out the cost of finishing a basement by simply filling out our free quote application online. Locate the quote button below, and fill out our form to learn more about the costs of your future basement renovation.
Featured on CNBC
BasementRemodeling.com was featured on House Smarts, which was aired on CNBC. This basement is located in Potomac, MD, and was completed by BasementRemodeling.com (ex- Basement Masters) during the Spring of 2019 for Mr. and Mrs. Terlinsky. Our whole team thanks Alan and Joan for the opportunity to make their dream basement come true.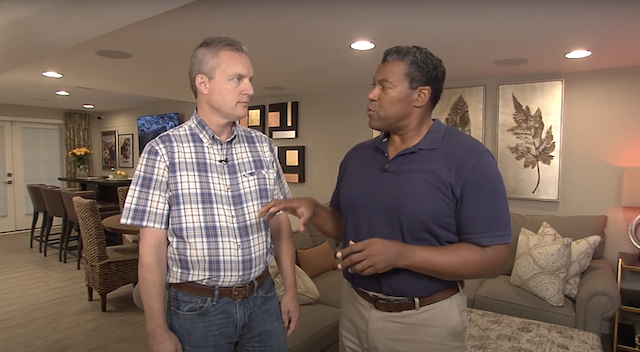 We love our clients and they love us!
Want to know what our past clients have to say about their basement remodeling experiences with BasementRemodeling.com?
MORE REVIEWS
The overwhelmingly positive reception from our clients makes BasementRemodeling.com stand out from other basement remodeling companies in Maryland, Northern Virginia (NOVA) and DC. It definitely means something to us, and we think it should mean something to you, too!
Get inspired today with our basement renovation ideas
Your basement is more than a storage space. With us as your basement remodeling contractor, the sky is the limit. Maybe you want your basement to be your own private home theater. We can make that happen. Or consider having your basement reshaped into a private office space. Or make room for a gym!

Whether you want space for your kids to play or a larger space to entertain friends and family, you can make your dreams a reality by choosing us for your basement remodel. Looking for more creative basement redo ideas? Wine cellars, wet bars, or even a recording studio are all possible!
Perfect Basement Remodel for Entertaining your guests - Gaithersburg, MD ,

BasementRemodeling.com

Basement Finishing / Remodeling, Potomac, MD

BasementRemodeling.com

Perfect Basement Remodel for Entertaining your guests - Gaithersburg, MD ,

BasementRemodeling.com

Basement Finishing and Remodeling, Vienna, VA

BasementRemodeling.com
GO TO BASEMENT IDEAS
Licensed and Professional Basement Remodeling in Westminster, MD!
Since 2006, we have been working within the DMV area to bring the best basement renovations and finishing touches to you. With accolades from Angie's List, Houzz, and Home Advisor, those in the industry have let us know how much they value our professionalism and outstanding customer service.

We can help you with everything, from procuring a permit to adding the last finishing touches - and everything in between. Schedule your free in-home consultation today to have one of our project consultants meet you and take your basement remodeling and finishing experience to the next level.

If you want to know more about our process, hit the button below to see a detailed step-by-step outline of how we work.
OUR PROCESS