Basement Remodeling and Finishing Services in Sykesville, Maryland
We are a professional licensed basement remodeling company serving Sykesville, Maryland for over 15 years.
Explore our Award Winning Basement Renovation Designs
We have completed 900+ basement remodeling and finishing projects in and around Carroll County. Browse our previous works and book a free in-home consultation with an expert basement remodeling contractor today!
VIEW PORTFOLIO
Why You Should Choose Us For Your basement Project
Basement Renovations Right Around the Corner in Sykesville, Maryland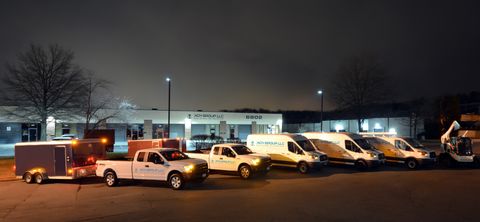 We have been a trusted and dedicated basement remodeling company since 2006. With over 900 of completed projects across Maryland and surrounding areas, we are the most reliable family owned remodeling business in the area. We have been rated #1 in basement remodeling in the DMV area, based on hundreds of REAL customers' reviews. We are looking forward to helping you create a beautifully-remodeled basement with all of your desired features and budget in mind. Schedule your free in-home consultation and let us transform your basement today!
Featured on CNBC
BasementRemodeling.com was featured on House Smarts, which was aired on CNBC. This basement is located in Potomac, MD, and was completed by BasementRemodeling.com (ex- Basement Masters) during the Spring of 2019 for Mr. and Mrs. Terlinsky. Our whole team thanks Alan and Joan for the opportunity to make their dream basement come true.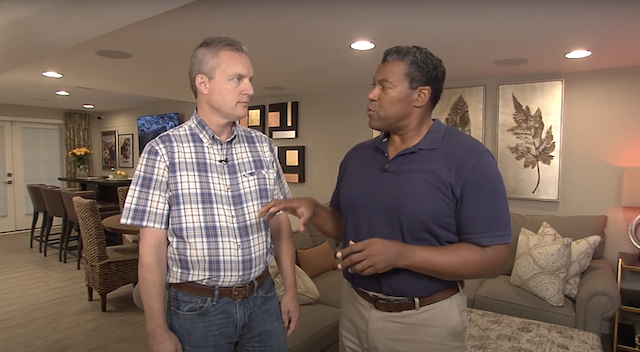 We love our clients and they love us!
Want to know what our past clients have to say about their basement remodeling experiences with BasementRemodeling.com?
MORE REVIEWS
The overwhelmingly positive reception from our clients makes BasementRemodeling.com stand out from other basement remodeling companies in Maryland, Northern Virginia (NOVA) and DC. It definitely means something to us, and we think it should mean something to you, too!
Inspiration for Your Upcoming Basement Renovation
Whether you want a traditional simple basement remodel or desire something more modern, we are able to fulfill your needs. We have renovated bathrooms, bedrooms, storage spaces, wet bars, kids' playrooms, music rooms, gyms, office spaces, wine cellars, laundry rooms and media rooms, and the list continues to grow. We work with you to include the features that you want, including custom flooring, built-in shelving, stairwells and even beautiful wall-treatment designs. We want to deliver finished basement that exceeds your expectations. Remodeling basements is our passion, so let us help you design your new space today.
Perfect Basement Remodel for Entertaining your guests - Gaithersburg, MD ,

BasementRemodeling.com

Basement Finishing / Remodeling, Potomac, MD

BasementRemodeling.com

Perfect Basement Remodel for Entertaining your guests - Gaithersburg, MD ,

BasementRemodeling.com

Basement Finishing and Remodeling, Vienna, VA

BasementRemodeling.com
GO TO BASEMENT IDEAS
Finished Basement Company that makes it simple
Getting started with your basement renovation is simple. Begin by getting a custom online quote to get an idea of the cost. Then, go ahead and hit the orange tab, to schedule your in-home consultation with our project consultant. They will develop a custom floorplan for your unique needs, and walk you through the entire process. After the contract is signer, you will be assigned a dedicated team to ensure your project is always on track. Then, construction begins and usually takes 7-9 weeks, and your new basement renovation will be revealed.

If you want to know more, hit the button below to get a detailed overview of our process.
OUR PROCESS