Basement Finishing in Prince George's County
BasementRemodeling.com is a family-owned basement finishing company that offers the best services in the area. We are the best finished basement firm in Prince George, MD. Get a free quote right now!
Over 900 projects have been remodeled in and around Prince George, MD!
Our basement remodeling firm has over 15 years of expertise servicing Prince George's County, MD, and the neighboring counties.

BasementRemodeling.com guarantees that your property receives the attention it deserves, whether you want to add a basement home theatre, basement bar, or even a recording studio.

Please view some of our completed projects in our Portfolio to discover how our team can help you reach all of your renovation-related objectives!
VIEW PORTFOLIO
The Pros You Need For Your Home Improvement Project
Prince George, MD's Best Basement Remodeling Service!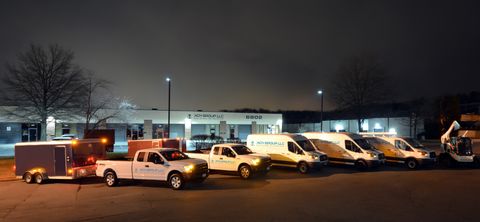 We like working with Prince George, MD community and have been acknowledged for our excellent basement services by Houzz and Angie's List.

Our clients have often expressed their appreciation for our professionalism and efficiency in the work, and our organization is dedicated to sustaining that reputation.

With our close warehouse in Prince George, MD, we can acquire any goods you require for your finished basement project faster than most.

If you are ready to get started, you can find out the cost of your upcoming basement renovation in under 60 seconds with our Get Online Quote tool!
Featured on CNBC
BasementRemodeling.com was featured on House Smarts, which was aired on CNBC. This basement is located in Potomac, MD, and was completed by BasementRemodeling.com (ex- Basement Masters) during the Spring of 2019 for Mr. and Mrs. Terlinsky. Our whole team thanks Alan and Joan for the opportunity to make their dream basement come true.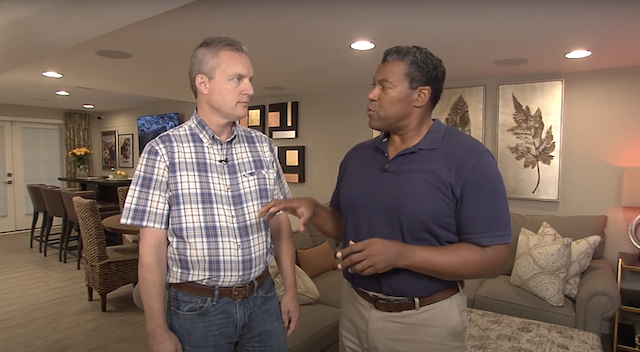 We love our clients and they love us!
Want to know what our past clients have to say about their basement remodeling experiences with BasementRemodeling.com?
MORE REVIEWS
The overwhelmingly positive reception from our clients makes BasementRemodeling.com stand out from other basement remodeling companies in Maryland, Northern Virginia (NOVA) and DC. It definitely means something to us, and we think it should mean something to you, too!
Finished Basement Ideas: Curated For Your
Some argue that excellent inspiration is the most powerful motivator. After all, the creative spirit and driving force behind your basement redesign will be your vision for your new home.

Click through the photos and imagine what your dirty, chilly, unwelcoming basement may look like after consulting with the greatest basement restoration firm in the business.

Our basement renovation services have a good reputation and a lot of positive feedback from our consumers. Call BasementRemodeling.com right away to get your basement finished in Prince George, MD!
Perfect Basement Remodel for Entertaining your guests - Gaithersburg, MD ,

BasementRemodeling.com

Basement Finishing / Remodeling, Potomac, MD

BasementRemodeling.com

Perfect Basement Remodel for Entertaining your guests - Gaithersburg, MD ,

BasementRemodeling.com

Basement Finishing and Remodeling, Vienna, VA

BasementRemodeling.com
GO TO BASEMENT IDEAS
The Best Basement Finishing And Refinishing Services in Prince George, MD
Residents of Prince George, MD and the surrounding region: we are thrilled to be working with you! Connect with the best basement finishing and renovation contractor immediately, and you can have a brand new basement in as little as 2 months.
We understand how critical the planning and preparation process is in producing a high-quality final result. Your project consultant will walk you through the entire basement remodeling process to ensure that you understand how your basement will be transformed.
Our method is quick and uncomplicated, and you may begin as soon as today. Are you ready to get started? Schedule your free at-home consultation with our representative today!
If you are looking for a more specific location in Prince George's County, check out our basement finishing works in Bowie or Upper Marlboro.
OUR PROCESS