Top-Rated Basement Remodeling Services in Adamstown, MD
Transform your basement with our family-owned basement finishing company. We guarantee best quality and long lasting impressions!
Rich Portfolio Of Our Completed Basement Remodeling Projects
Discover the possibilities of what your basement could look like by checking out our portfolio of basement remodels since 2006. There is something for everyone, and definitely something for you.
VIEW PORTFOLIO
We're The Basement Experts - Let Us Help You!
Basement Finishing and Renovations Expects Always Around the Corner!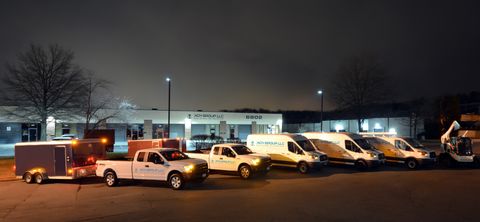 Looking for experts in basement finishing services? Schedule a free in-home consultation with one of our project consultants by clicking the button below! After the meeting, we will draw up your vision into a floor plan. Once the floor plan is finalized, you will be invited to our showroom to see in-person, exactly what the basement in your home will look like. You will benefit from our warehouse location at 3 Hillcrest Dr Suite A-202, Frederick, MD 21703 that ensures quick deliveries and low waiting time.

If you are just wondering about the cost of your basement renovation project, click the button below to get an online quote within minutes!
Featured on CNBC
BasementRemodeling.com was featured on House Smarts, which was aired on CNBC. This basement is located in Potomac, MD, and was completed by BasementRemodeling.com (ex- Basement Masters) during the Spring of 2019 for Mr. and Mrs. Terlinsky. Our whole team thanks Alan and Joan for the opportunity to make their dream basement come true.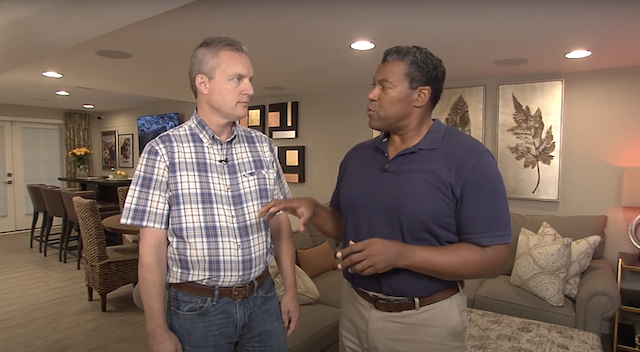 We love our clients and they love us!
Want to know what our past clients have to say about their basement remodeling experiences with BasementRemodeling.com?
MORE REVIEWS
The overwhelmingly positive reception from our clients makes BasementRemodeling.com stand out from other basement remodeling companies in Maryland, Northern Virginia (NOVA) and DC. It definitely means something to us, and we think it should mean something to you, too!
Come take a look through our Gallery for basement remodeling ideas!
Everyone has a different inspiration for what they want their basement to look like. But sometimes we need some inspiration to spark that vision within us. Flipping through some ideas of what a basement could look like is the first step in knowing what you want. Come check out and browse through different basement ideas. What you will see is the wide variety of different types of basements. This speaks to our experience as a basement finishing contractor implementing our clients' wants. Our mission on every project is to help you create the basement of your dreams, and one that is sure to make a talking point of any gathering whether it be family or friends.
Perfect Basement Remodel for Entertaining your guests - Gaithersburg, MD ,

BasementRemodeling.com

Basement Finishing / Remodeling, Potomac, MD

BasementRemodeling.com

Perfect Basement Remodel for Entertaining your guests - Gaithersburg, MD ,

BasementRemodeling.com

Basement Finishing and Remodeling, Vienna, VA

BasementRemodeling.com
GO TO BASEMENT IDEAS
Adamstown's Most Reputable Basement Remodeling Company
BasementRemodeling.com is an award-winning basement remodeling and finishing company and one of the top remodeling companies in the entire DMV area. We are committed to providing the best basement renovation services to our community in the Frederick, Maryland area, supporting them in any way possible. Sometimes, knowing what you want for your basement can be a long process, now it's easier. We will provide our input to you along every step of the way, ensuring you explore all options, while also feeling comfortable building the basement of your dreams!

If you would like to know more about us and how we can create the basement of your dream, checkout our workflow by clicking the button below.
OUR PROCESS