Most Reliable Local Basement Remodel Company in Frederick, Maryland
Well trusted professional basement remodeling services for your project in Frederick County and the surrounding DMV area!
A vast portfolio of 900+ completed Basement remodeling projects.
Over 15 years of serving as the basement finishing company to the residents of Frederick, we have built an impressive portfolio. It is easy to get inspired for your next basement remodel by browsing through our finished projects.
VIEW PORTFOLIO
This Is Why Your Can Trust Us With Your Basement Remodeling
Basement Renovation Made Simple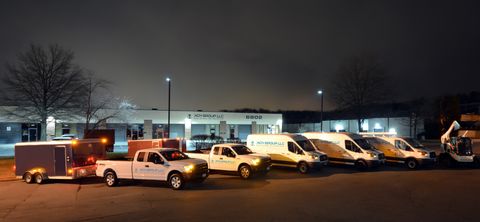 Quick execution and timelines are our priority, and that's why we have several locations spread throughout Northern Virginia, Washington DC, and Maryland. This ensures that the crew has access to a warehouse that is in proximity to your home. You'll work closely with the staff, keeping you up to date with the work of the basement finishing contractors.

Did you know there is a location near you in Frederick County? Here is the address of the warehouse, nearby homeowners like you. 3 Hillcrest DR, Suite A-202, Frederick, MD 21703

Discover a simple process with your basement remodeling project, convenient construction, and in-depth management. Get a free quote today by clicking the button below, and learn about the cost for your basement remodel ideas.
Featured on CNBC
BasementRemodeling.com was featured on House Smarts, which was aired on CNBC. This basement is located in Potomac, MD, and was completed by BasementRemodeling.com (ex- Basement Masters) during the Spring of 2019 for Mr. and Mrs. Terlinsky. Our whole team thanks Alan and Joan for the opportunity to make their dream basement come true.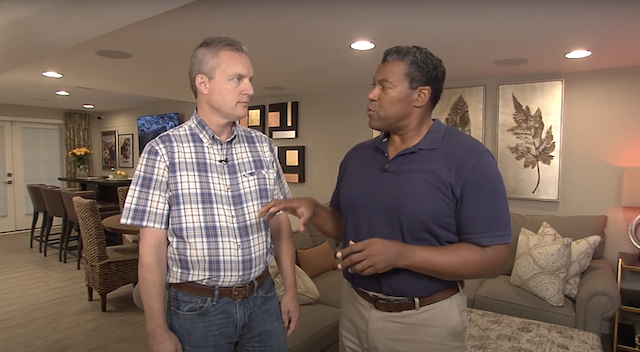 We love our clients and they love us!
Want to know what our past clients have to say about their basement remodeling experiences with BasementRemodeling.com?
MORE REVIEWS
The overwhelmingly positive reception from our clients makes BasementRemodeling.com stand out from other basement remodeling companies in Maryland, Northern Virginia (NOVA) and DC. It definitely means something to us, and we think it should mean something to you, too!
Unique Basement Remodeling Ideas That Fit Your Personality
The sky's limit when it comes to your new basement remodeling project. Your personality can shine through with fancy floor patterns or wall treatments that make you feel relaxed. Whether you are creating a downstairs bar, or a gym to exercise in after work, you can add your own personal touch.

You can add railing for easy access, or waterproof your basement in case of flooding; It's all up to you. With a competent and experienced team by your side, you can turn your empty basement into almost anything that suits your imagination. These cool basement renovation ideas will help you get started on your way.
Perfect Basement Remodel for Entertaining your guests - Gaithersburg, MD ,

BasementRemodeling.com

Basement Finishing / Remodeling, Potomac, MD

BasementRemodeling.com

Perfect Basement Remodel for Entertaining your guests - Gaithersburg, MD ,

BasementRemodeling.com

Basement Finishing and Remodeling, Vienna, VA

BasementRemodeling.com
GO TO BASEMENT IDEAS
Get Started by Scheduling Your Basement Renovation Consultation Today
Whether you are in the market for a small basement remodel or a large one, you can find what you need with a local, family-owned basement renovation company that has proven to be a helping hand in the community. Once you've gotten your consultation, you will know what to expect from the finished product when construction finishes. Throughout the process, you can count on being well-informed and your home remains safe. Check out the "How It Works" page for more information on how we can create the basement that's right for you.

If you are looking for a more specific location in the Frederick area, check out our works in Adamstown
OUR PROCESS