Maximizing Your Small Finished Basement Space
Basement spaces are already notoriously neglected, often being used simply for clutter storage and not much else. This is especially true for small basements, as there's not much space to work with. However, if you have a small basement, there are plenty of ways to make it feel larger and cozier—while remaining space-efficient.
Decorations
When working with a small basement space, a great place to get started is with decorations. Small and simple decorations can go a long way at creating the atmosphere you're looking for. In many cases, adding some simple but effective decorating is all you'll need to do!
Wall Decorations
Your basement walls most likely consist of a single color, and are probably devoid of any patterns or designs as well—both of which can make your basement feel smaller than it actually is (even if it is small already). Wood wall paneling and wainscoting can truly change the depth of your basement, making rooms appear larger and more aesthetically pleasing.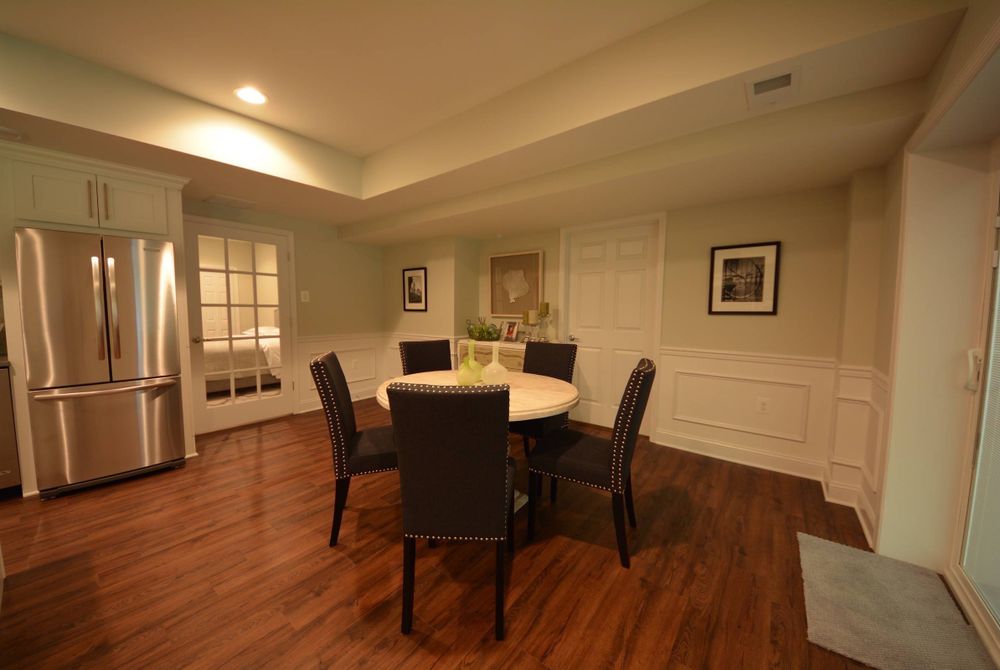 Wood wall paneling and wainscoting can transform your small basement into an elegant space.
Rugs
Slapping a stylish rug into the center of your basement space can make a considerable difference to the space's feel. Not only is it a relatively cheap option, it also offers an extremely simple solution.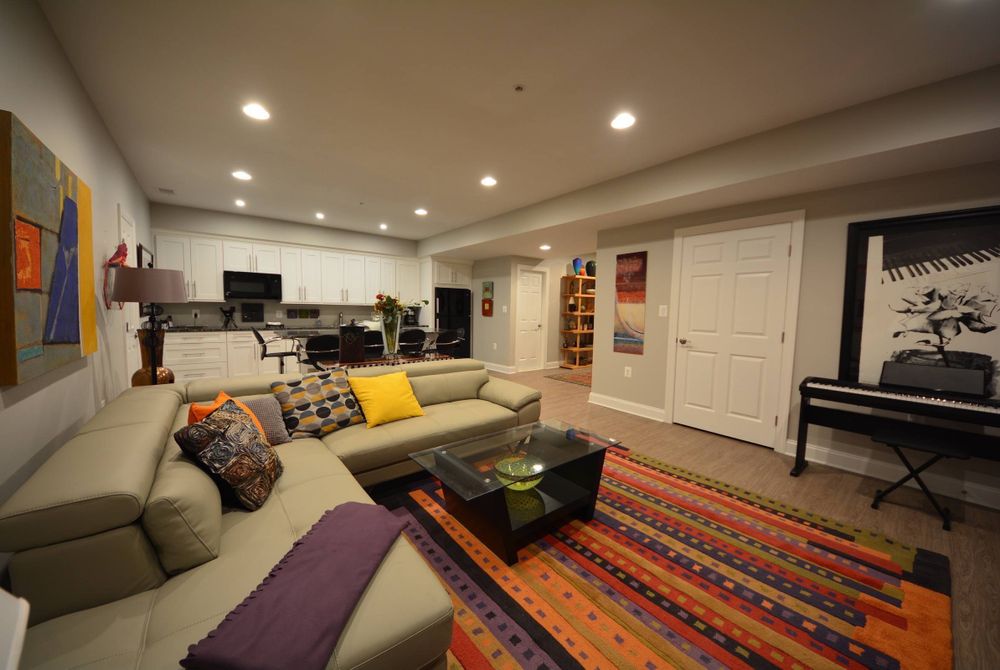 While this isn't exactly a small basement, a rug in the center of the room helps tie things together and makes the room appear larger.
Mirrors
Installing a mirror (or mirrors) in your basement is a tried-and-true method of making the space seem bigger. Combined with natural light, which we'll go over below, this is a great and cheap option.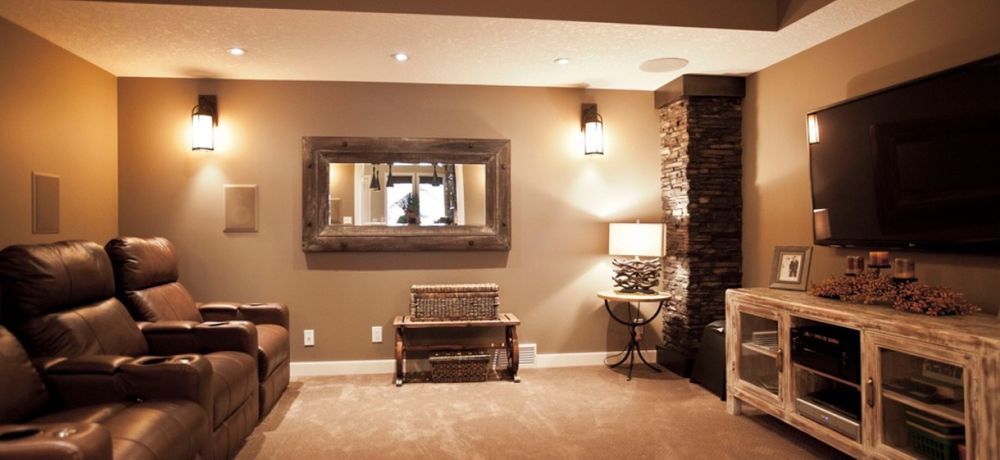 A well-placed mirror's optical illusion effect provides an easy way to bulk-up the feel of your basement.
Get Creative
There are dozens of ways to transform a small dark and depressing basement into something amazingly comfortable and nice to look at. If you believe your basement looks too small, optical illusions are an excellent and affordable option (like the mirror trick we covered earlier). Don't overthink your plans, though. Find something you think would work and try it out!