Laminate Flooring Vs Vinyl Plank: Which is Better?
Choosing what type of flooring to use is not always as easy as it sounds. There are a variety of different options, each with different price tags. Both Vinyl Plank and Laminate flooring share quite a few similarities. Both are relatively affordable, durable, and come in multiple different styles and colors, but which one is better? Is there an option that would work better for you?
Laminate Flooring
Laminate flooring is fairly similar to vinyl plank, but there are some distinct differences. Laminate is exceptionally durable, easy to install, its color remains vibrant for a long time, and it comes in wide selection of different colors and styles. However, it does have some flaws. It's not waterproof and you have to clean it with a laminate-specific cleaner. Despite being quite durable, it still tends to show wear and tear faster than vinyl plank.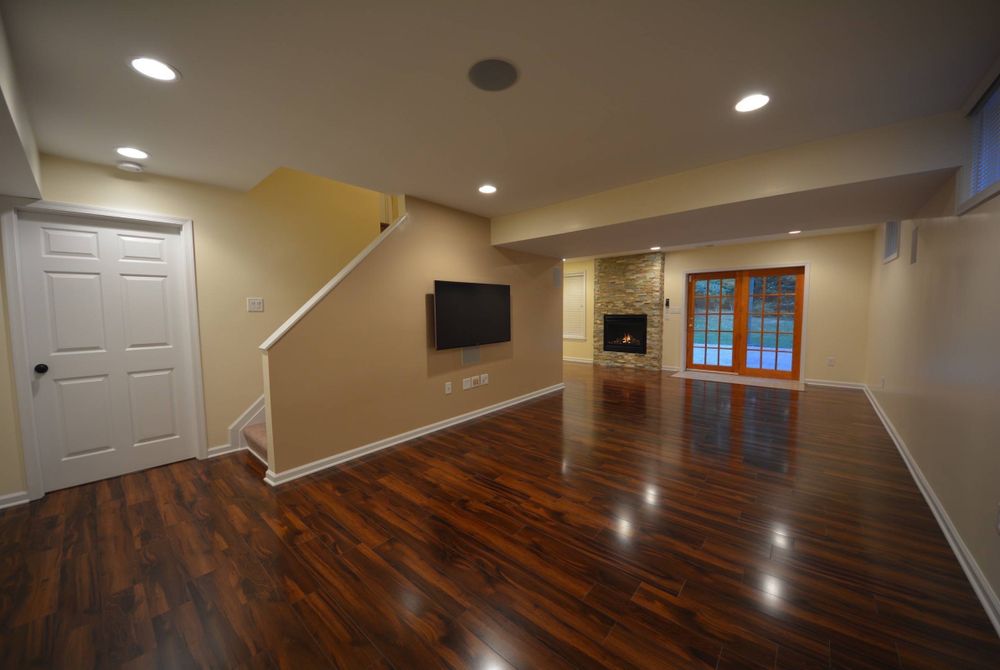 Shiny new laminate flooring for a basement remodeling project. Laminate floor retains its shine for many years without fading.
Pros of Laminate Flooring:
Exceptionally durable
Installation is a breeze
Wide selection of colors
Many different styles to choose from
Color won't fade for a long time
Cons of Laminate:
Not waterproof
Durable, yet easy to succumb to general wear and tear (especially if not properly maintained)
Cleaning is a bit more complicated
Vinyl Plank
In addition to laminate, vinyl plank is a great alternative to more expensive and maintenance-heavy hardwood flooring. Vinyl plank is extremely durable, waterproof, easy to clean, easy to install, and comes in many styles and colors. As for its flaws, it's far more prone to color fading than laminate and can't be waxed back to health. Objectively, vinyl plank has less flaws than laminate, but that doesn't necessarily make it better than laminate.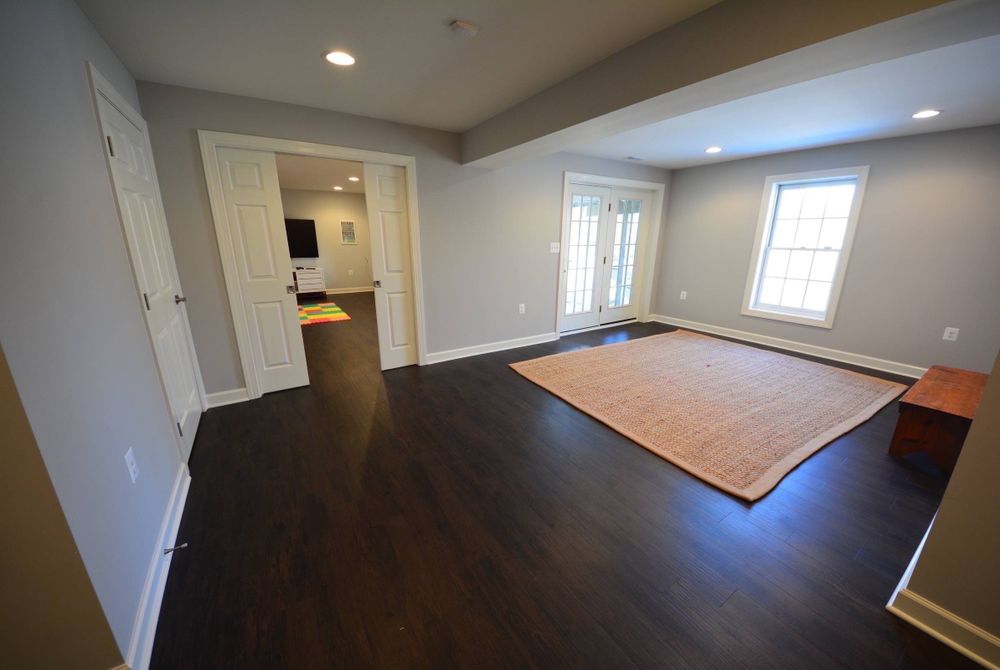 Vinyl plank is a great alternative to hardwood flooring. It remains durable through heavy use and pretty easy to clean.
Pros of Vinyl Plank:
Extremely durable, capable of withstanding heavy use
Waterproof
Installation is a breeze
Wide selection of colors
Variety of styles
Easy to clean
Cons of Vinyl Plank:
Color fading is more likely to happen with vinyl plank
No way to restore color if fading does occur
So, which is better?
Neither vinyl plank nor laminate flooring are necessarily better than each other. Each has its own good and bad traits, though it's worth mentioning that neither is a bad choice of flooring. You can way to pros and cons objectively, but the choice ultimately depends on your personal preferences and tastes!
If this quick outline of differences between Vinyl Plank and Laminate helped you make a decision, let us know in the comments below!