Comfortable Vs Stylish: Which is Better for Your Basement?
Most working people here in the US don't spend a lot of time in their home. From full-time jobs to handling kids to running errands—the most consecutive time they spend at home is when they're sleeping. However, with the recent pandemic raging across the world, millions have spent weeks, or even months, quarantined in the very place they spend the least amount of time.
While we won't dive into anything about the virus itself, quarantining indefinitely may have opened your eyes to how you truly feel about how your home's basement interior. We mention basements because that's where most keep recreational areas, like a game room, playroom, home theater, or even a second living room. Spending so much time in your basement can change your perspective. Do you love it more now? Is it too dark? Do you think it needs some tweaks to make it more comfortable and/or aesthetically pleasing?
When to Keep Your Basement Comfortable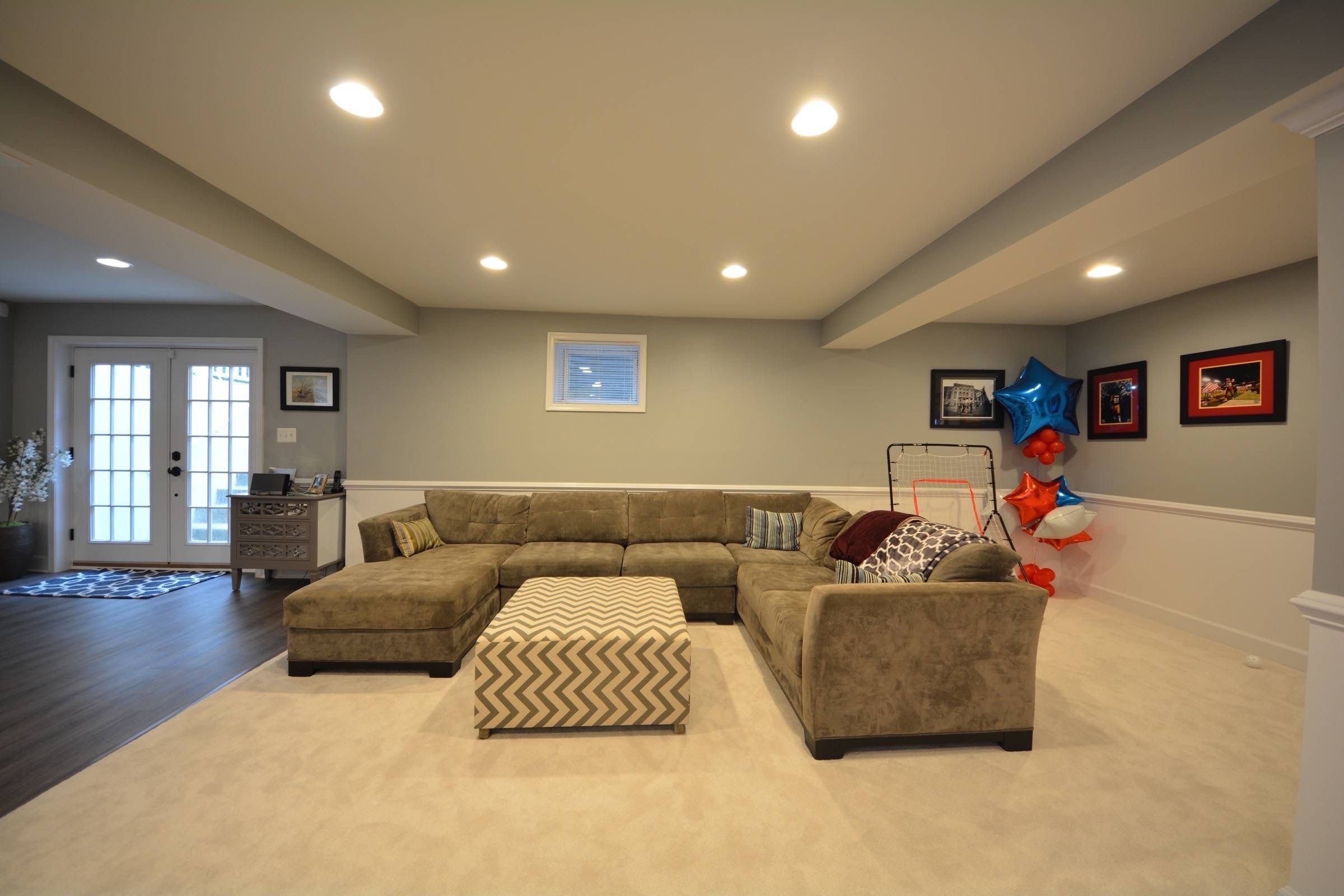 Basic family room layout with comfortable couch and natural light pouring in from double-door entrance. A comfortable approach is both affordable and still aesthetically pleasing.
While it may seem obvious to some, your number one priority when redesigning your basement's style should be personal comfort. Though many use it for storage and extra space, a basement is essentially an extension of your home. Basements no longer have to be dark and depressing, they can be vibrant and full of life. A bright and comfortable basement design can even surpass the aesthetic appeal and allure of your main floor.
In short, if you plan on spending the rest of your life in that house, always keep this in mind: you're going to be there for a while. Comfort is generally cheaper, faster, and much easier to pull-off.
When to Go All-Out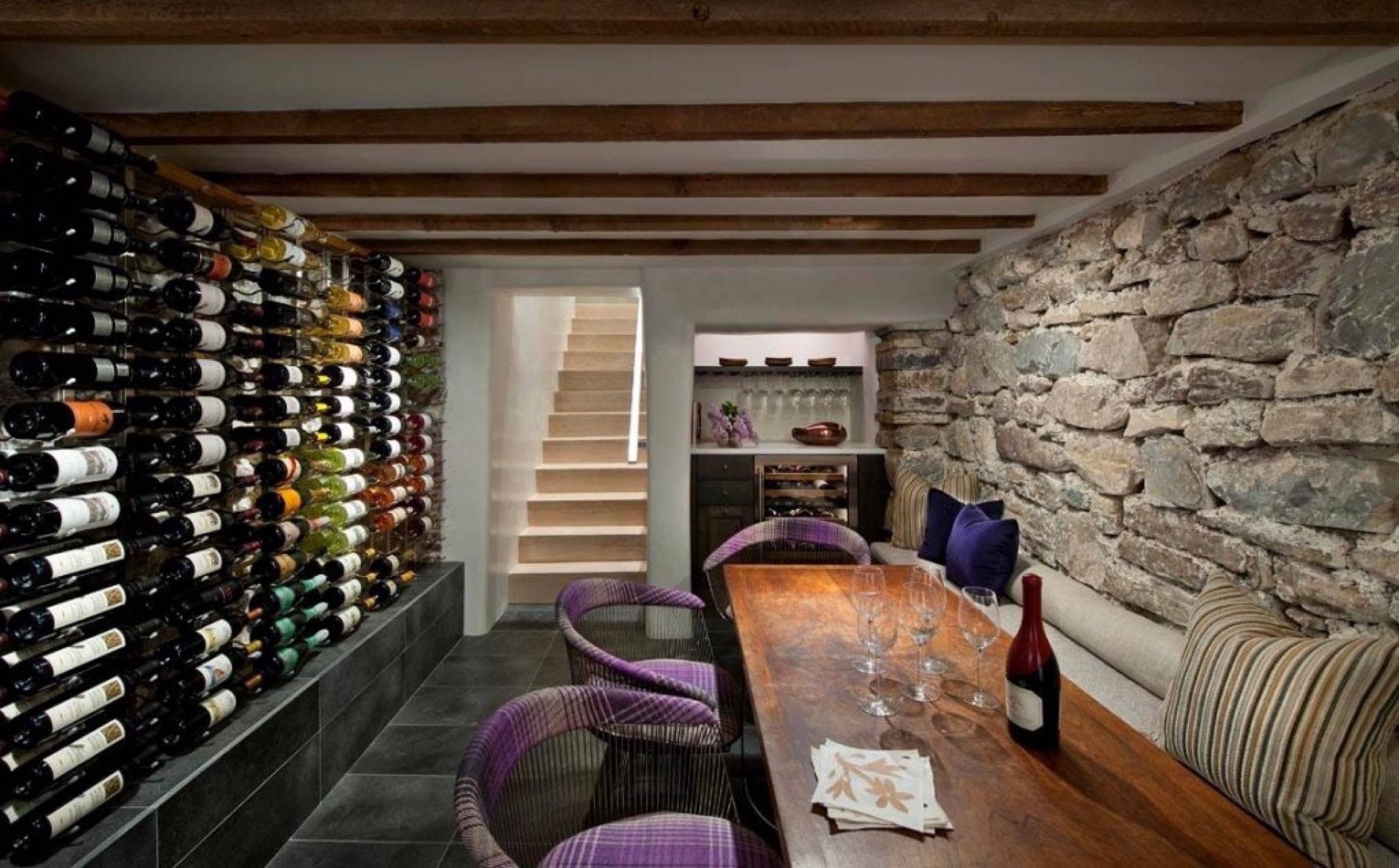 Stylish basement wine cellar with private staircase access, wine racks, seating area, and mini-fridge.
When to keep things comfortable and when to maximize your finished basement's style all depends on your priorities. Should you go all-out on your stylish basement design? Only if you have a lot of disposable income and lavish tastes, or you simply want to spruce up your basement so you can sell your home at a higher price. Either way, the changes you make are only limited by your imagination. Buy fancy wallpaper, put in a brand new tiled bathroom, buy larger furniture—whatever you choose will considerably increase the value of your home.
Why not both?
You may be thinking: "Can't you just do both?" Well, yes, you could find a nice balance between comfortable and stylish but committing to one or the other makes things less complicated. It also makes the decision more final, keeping you from changing your mind about the style every few months.
It is important to note that there are obvious crossovers. Would your finished basement be more comfortable with a large, perfectly-soundproofed home theater with cozy reclining chairs and snack holders? Almost certainly. Installing a fancy home theater could definitely be considered "going all-out" but it also sounds awesome. There are exceptions to every rule, but choosing one and sticking with it will be your best option.